Bundle packs
Get these handpicked bundle packs at a discount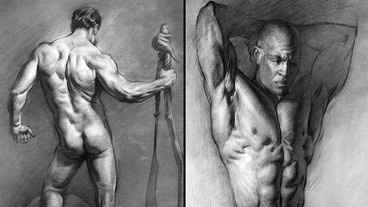 -12%
Figure and Anatomy Bundle
Draw the human figure accurately with this bundle that contains the figure drawing fundamentals course and all three parts of anatomy.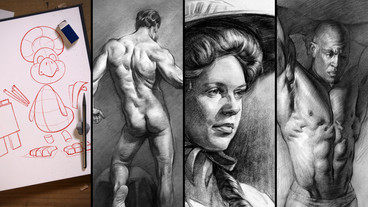 -16.58%
Ultimate Proko Bundle
A collection of fundamental fine art courses that any artist can enjoy. Includes Drawing Basics, Figure Drawing and Portrait Drawing Fundamentals, and the entire Anatomy for Artists course.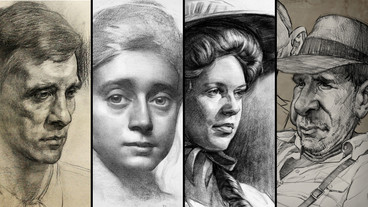 -15%
Portrait Drawing Bundle
This bundle is perfect for those learning portraiture! Bundle contains Portrait Drawing Fundamentals, The Art of Caricature, Realistic Portrait Drawing, and the Basics of Academic Drawing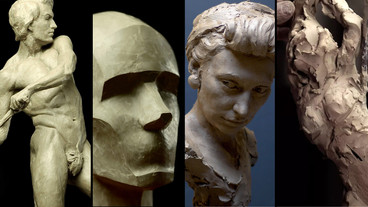 -12%
Traditional Sculpting Bundle
Perfect for the artist looking to get into sculpting! Bundle contains: Figure Sculpting Fundamentals, Portrait Sculpting, Quick Sculpting for Beginners and Portrait Sculpting from Life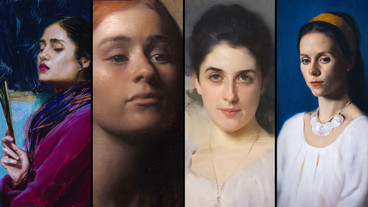 -15%
Traditional Portrait Painting Bundle
Learn classical techniques for painting in this colorful bundle! Contains the following courses: Classical Portraiture Techniques and Concepts, Portrait Painting in Oil, Portrait Painting in Oil using Sight Size Method, and Studying with Sargent
Stan Prokopenko
Founder of Proko, artist and teacher of drawing, painting, and anatomy. I try to make my lessons fun and ultra packed with information.
Ahmed Aldoori
Art is the conveyance of fundamental human truth, regardless of barriers attempting to conceal it.
Andrew Joseph Keith
Proko sculpting instructor from Logan Utah. Sculpting takes drawing to a whole new dimension.
Court Jones
Freelance commercial illustrator and caricature entertainer. He's done a lot of editorial and product illustration and concept work for film and TV.
Kristian Nee
I work for Proko, and I also I live in a van and talk to people
Marco Bucci
Marco Bucci began serious study of art when he was 19. He began with drawing fundamentals for 3 years before discovering a love for painting.
Dorian Iten
Former program director at Barcelona Academy of Art. Passionate about teaching solid craft and exploring the inner game of art.
How it works
Learning to draw should be fun and inspiring.
Practice
Most lessons have suggested assignments and examples to help you practice.
Get Feedback
Get your drawings evaluated by peers and pros. Feedback helps you improve quickly.
Talk with Classmates
Help each other grow by asking questions, critiquing, and discussing everything about the lessons.