Let's keep looking at how to improve on the assignments as we dive into our drawings of the rib cage.
Here are some things to consider when drawing the ribs:
Are the perspective angles converging correctly?
Is the top of the Thoracic arch in the middle of the rib cage?
Is the widest part of the ribs 2/3 the way down?
Is the top plane facing forward?
Is the rib cage the correct distance from the pelvis?
Are you drawing the shapes three dimensionally or two dimensionally?
Are you observing the angle of the Center Line?
We'll go more in depth on these common mistakes and more in the video.
Make sure to watch the lesson and do the assignments:
Anatomy of the Rib Cage Lesson
How to Draw the Rib Cage Lesson
For the full 42 minute video, check out the Premium Anatomy Course!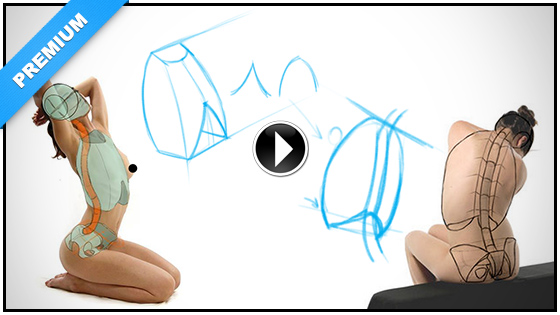 Filed in: Anatomy • Critiques / Q&A • Videos