Time to put on some 1989 and get to work. In this example video, I draw a bunch of quick thumbnail sketches of Taylor Swift. You'll be able to watch me explore variations and how I choose to exaggerate. Use this video for inspiration and to improve your own exaggerations.
Thumbnail Sketch for Taylor Swift – Examples (Narrated)
Did you know that premium members get all 10 thumbnail sketch example videos? Pretty cool right? Become a premium member today to get those 10 videos plus many more cool extras!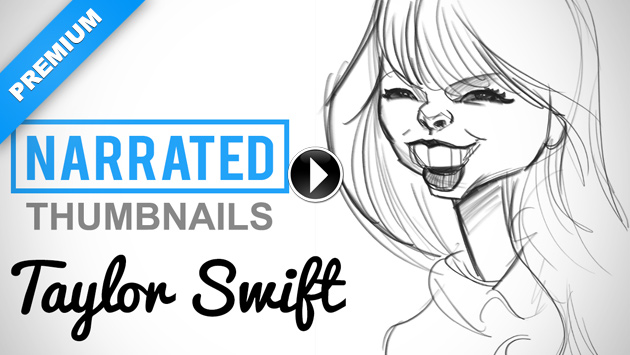 Filed in: Caricature • Videos