Now that you know the anatomical basics of the shoulders, it's time to look at students' assignments and learn from their mistakes. Watch these shoulder critiques to find out how you can improve drawing shoulders!
View the lessons on the shoulders below if you need a refresher or want to do the assignment.
How to Draw Shoulder Muscles – Anatomy and Motion
How to Draw Shoulder Muscles – Form
For the full hour long critique video, check out the Premium Anatomy Course!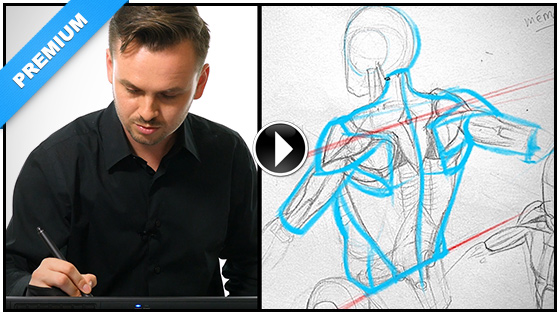 Filed in: Anatomy • Critiques / Q&A • Videos