Intro to Caricature
Hello, my name is Court Jones. And I'm excited to be offering a course on the art of caricature at Proko.com. If you don't know me, I'm a caricature illustrator and fine art portrait painter. My course will be organized into two parts. It's designed to help both the caricature novice and the experienced professional.
The first part of the course will cover the fundamentals of caricature design. I'll teach the founding principles of exaggeration, walk you through my process of creating the original concept for the caricature and then how to refine that concept into a detailed and well-structured finished drawing.
The second half of the course is more advanced and will be filled with practical exercises that I've developed over the years for getting past creative obstacles, fixing problematic drawings and creating more extreme exaggerations while still maintaining a great likeness.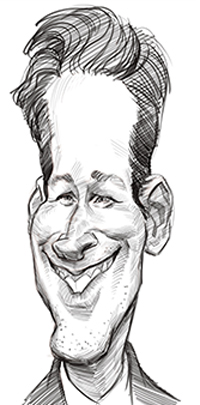 You may be wondering why you should study caricature. You may just want to do traditional art or comics or illustration. Well, just like portrait drawing, figure drawing and anatomy – caricature is yet another tool in your arsenal that will give you the knowledge and ability to control exactly how you draw your subjects.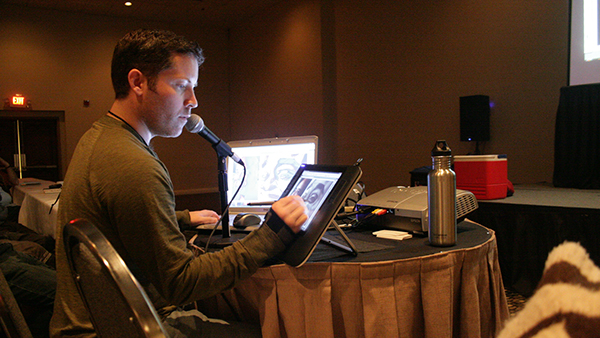 And I've discovered that in the world of commercial illustration, the ability to exaggerate and capture a likeness is an extremely valuable asset to clients and art directors. It broadens your skill set and makes you much more marketable.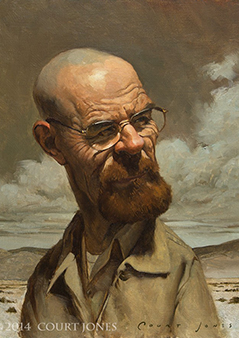 Caricature is the key to understanding likeness. In your art career, whether you're doing a commissioned portrait or an illustration, a successful likeness doesn't just come from drawing perfectly accurately. You can trace a photo line for line, but it still may not be instantly recognizable as the person.
To really capture a likeness and to give it life, you have to know what to leave out and what to put in. You have to know when to change the shapes to make your drawings more interesting and to enhance the likeness. And you need to know the difference between accidental distortions and intentional exaggerations.
Studying caricature teaches you all of these things. Practicing caricature can make you a better artist.
Interested in going premium? Click here to sign up for the course. It will be the best decision you'll ever make!
Filed in: Caricature • Videos