Skill Level
All Skill Levels
This portrait sculpting course will dive deep into the techniques and principles that will help you master the portrait. Portrait sculpting is one of the most difficult challenges that visual artists can take on but if you follow the lessons and do the corresponding assignments you'll be surprised how fast you will improve.
We will start off by building a strong foundation with projects like building "profile pancakes" to quickly capture a likeness, learning how to create accurate "block ins" of the head.
We'll make an abstracted head to simplify the head into its secondary forms without details.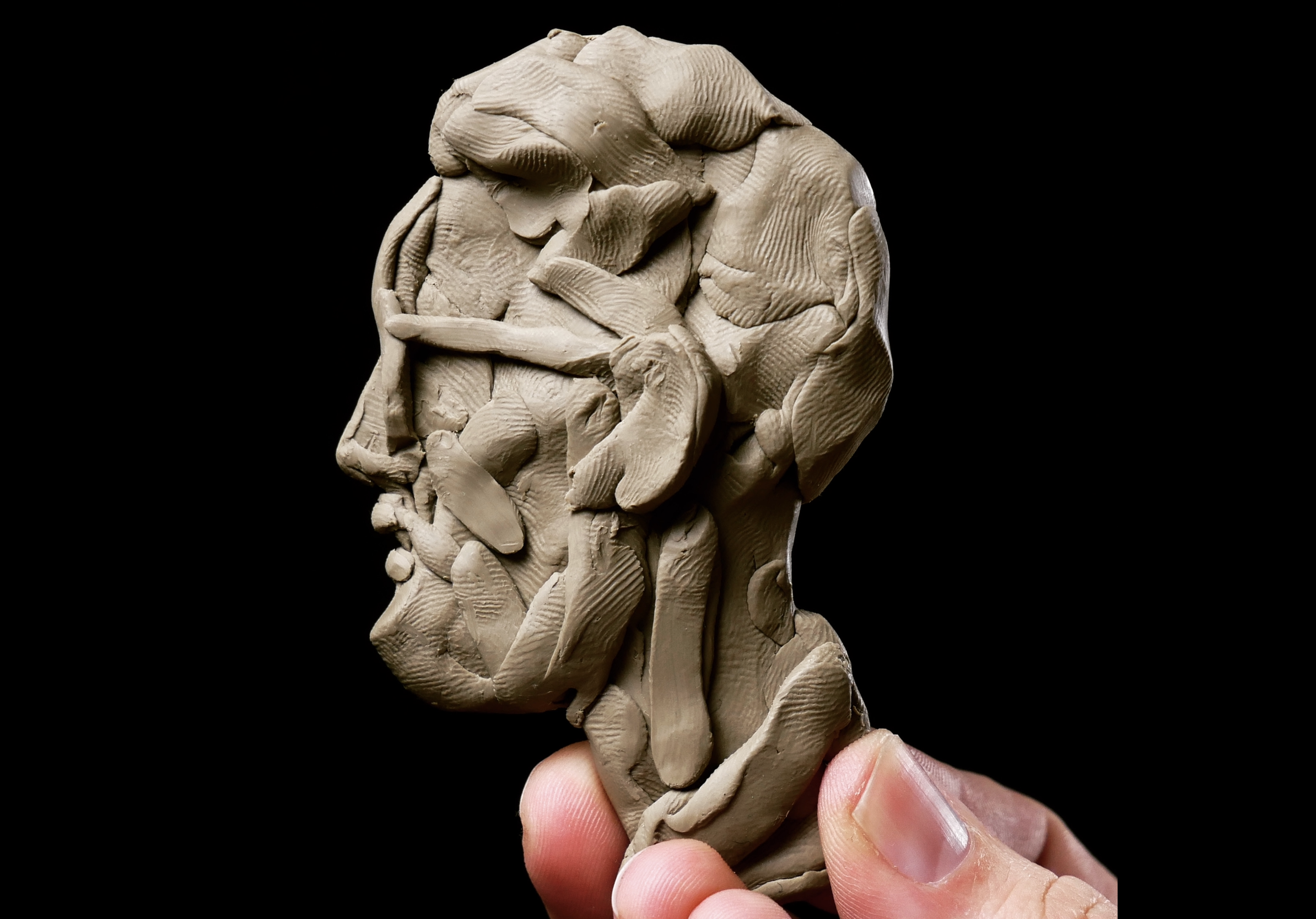 There will then be lessons on the anatomy of the head and neck that will cover the bones and important bony landmarks of the skull as well as the muscles of the head and neck.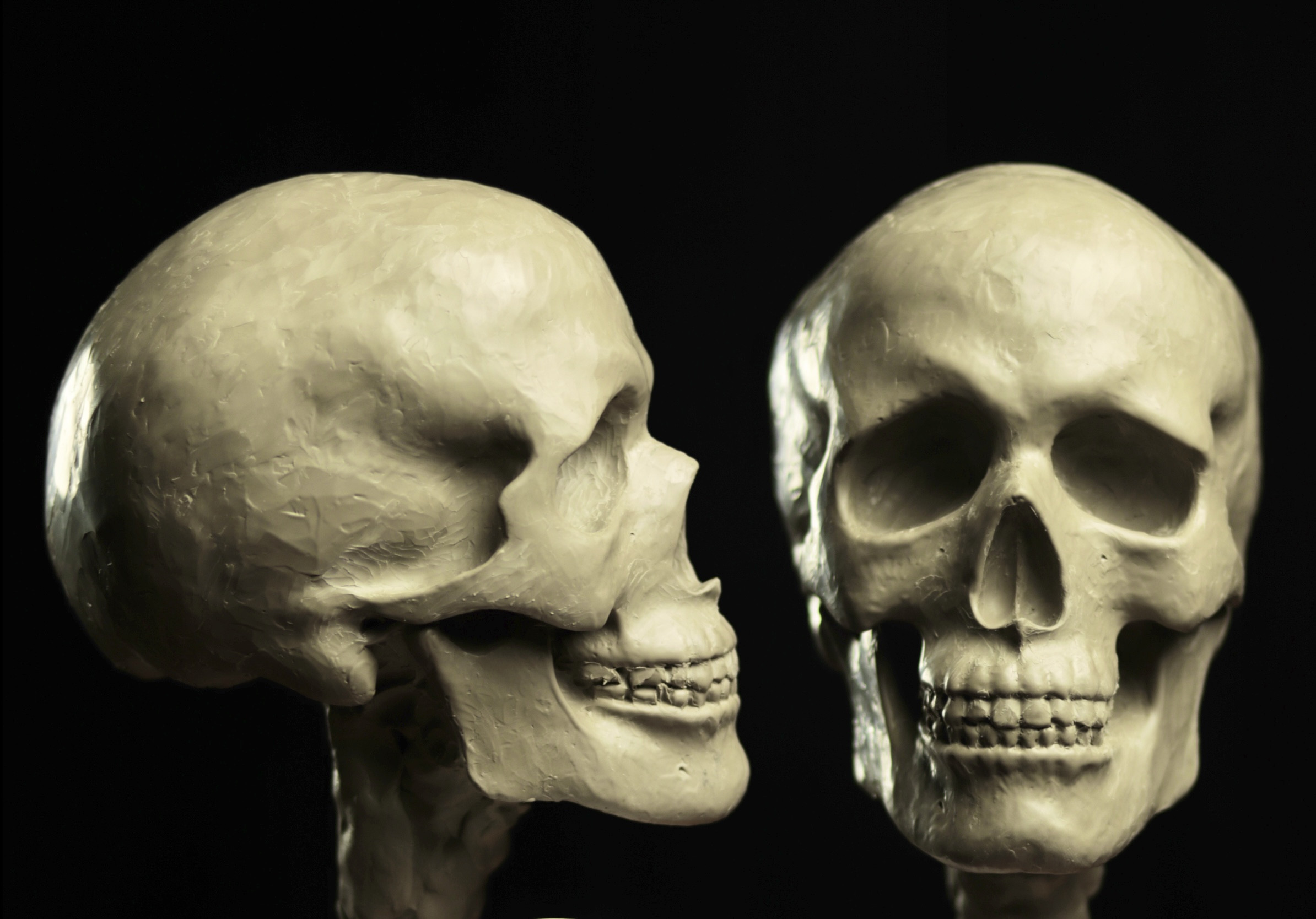 We will then move on to the individual facial features and use study boards to practice sculpting the eyes, nose, mouth, ears, and hair.
Once we've built a strong foundation we will then sculpt a self portrait sculpture. I'll walk you through the 10 steps to a successful portrait sculpture.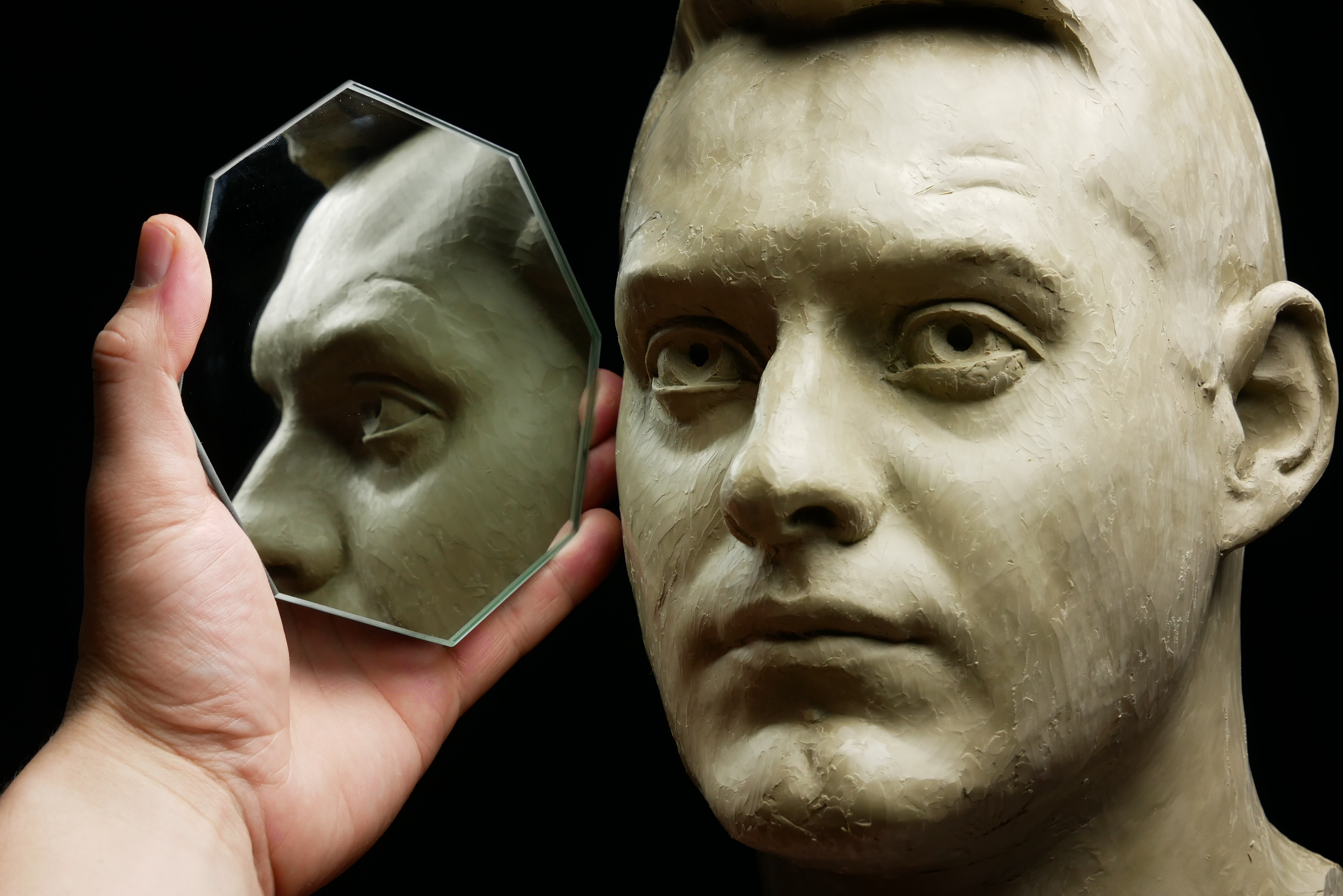 we will go over common mistakes in portrait sculpting and a lesson on the mistakes I made during my self portrait sculpture and how to address and fix those problems in your own work.
We'll then have some fun with various assignments like sculpting a caricature, sculpting a friend, family member or celebrity, sculpting from imagination, sculpting a low relief portrait, adding the head onto a gesture study figure sculpture, how to sculpt emotional expressions and more.
The sculpting principles we'll go over can be used in various types of clay and materials. So grab some clay, set aside some sculpting time, and let's learn how to sculpt the portrait!
What you will learn
Learn how to quickly capture a likeness of someone from the side view using a thin pancake of clay.
Start your sculpture right using the Loomis, Bridgman, or Bodem style of block ins.
Learn the bones of the skull along with important bony landmarks that all figurative artist should be aware of.
4
Anatomy of the head and neck.
Learn the facial muscles and how they are used in facial expressions.
Using study boards we'll practice sculpting the facial features like the eyes, nose, mouth, ears, and hair.
Put it all together by sculpting a self portrait sculpture. #Selfiesculpt
7
10 Steps to a Successful Portrait
I'll walk you through step by step on how to sculpt a portrait from start to finish.
We'll go over common mistakes and how to notice them in your own work and address them.
Super fun assignment where we take the principles that Court Jones teaches in his course and apply them to sculpture.
10
Sculpting From Imagination
Once we have some practice sculpting from references we'll test ourselves by sculpting the head from imagination.
Learn to sculpt a low relief portrait sculpture like those you can find on many different coins.
How to add emotion to your sculpture and how different facial expressions transform the facial features.
Premium Benefits
Exclusive Lessons
Premium students have access to additional lessons that are not available to watch for free students.
Assignments
A variety of exercises to help you practice what you've learned. After you do the assignments, you can post them in the community for feedback and see what other students are posting.
Assignment Demonstrations
The instructor includes demonstrations that show how to do an assignment or how to use the information taught in the lessons. Most of us are visual learners (we're artists!), so hearing it explained is not enough. We have to see it many times.
Step by Step Process
Watch step by step video demos from start to finish with educational commentary from the instructor. Most of us are visual learners (we're artists!), so reading about it or hearing it explained is not enough. We have to see it!
Downloads
Includes content that the student can download to any personal device for offline viewing.
Money Back Guarantee
We offer no-questions-asked refunds within 30 days of your purchase. Our goal has always been to create a happy, thriving community. If you are not thrilled with the product, then we have no interest in forcing you to keep it.
What others are saying
Quintin McCann
Andrew's knowledge, enthusiasm, and skill make him the kind of sculpture teacher I wish I had when I transitioned from drawing to sculpting.
Joseph Brickey
Andrew Keith is a gifted and well-trained sculptor who is also invested in being a great teacher. He knows how to unravel advanced concepts and communicate important techniques in a way that becomes clear and accessible to students at any level. In both the content of instruction and the quality of presentation he is always a consummate professional. For those searching for a solid foundation for their artistic pursuits, Andrew is an exceptional resource!
LeRoy Transfield
I have sculpted with Andrew on a number of occasions and admire his enthusiasm toward figure sculpture. He would a great teacher for those wishing to learn some fundamentals of sculpting the figure, design, many aspects of clay work and more.
F.A.Q.
What type of clay do you use?
What skill level is this course intended for?
How often do new lessons get posted?