Here's one of the student critiques from the caricature lesson on shape design and facial features.
Are your portrait caricatures looking mushy and unstructured? An otherwise well painted face will look "off" if the artist doesn't think of the facial anatomy beneath the skin. If you want your art to look finished, you need to consider the anatomy and shape design. Actively thinking of these things while you work is what separates amateurs from professionals. In this critique, you'll learn how to improve upon your caricature's strong visual design by learning how to improve the facial anatomy.
This is only a small part of critiques for the caricature premium lesson. There are two hours of Master Study critiques in the premium course.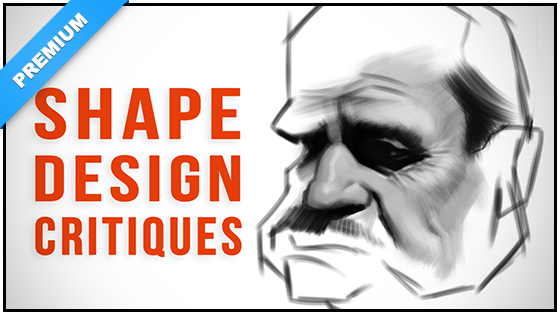 Filed in: Caricature • Critiques / Q&A • Videos
Tagged with: featured