When you start a drawing, do you jump right in to drawing all the small parts? Knock it off!
If you're not an advanced artist with a well trained eye, starting with details usually ends with wacky proportions. In this student critique, we'll examine the work of two students who focused on drawing foot bones without following the big-to-small hierarchy. I'll show you a 2D technique called "enveloping" and then a 3D process that helps keep your forms dynamic and in proportion. Woo!
Want more? The premium section has more demonstrations, critiques, and extended lessons on the forms of the human body. It also has ebooks for each lesson that you can print out for review and has 3D models of bones and muscles that you can spin around, study, and draw from any angle.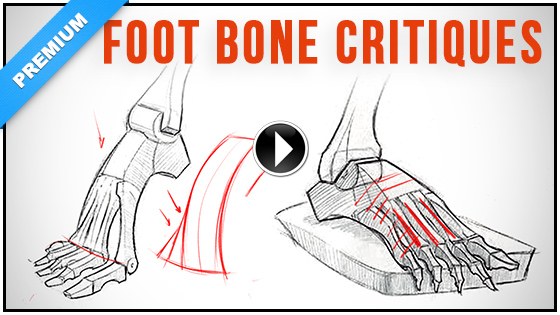 Filed in: Anatomy • Critiques / Q&A • Videos
Tagged with: featured