Charcoal Master Pack | Procreate Brush Set
Full Access
You will be given unexpiring access to this tool.
Lane's Charcoal Master Pack is a collection of finely tuned brushes for Procreate 5+
Enjoy an arsenal of 44 brushes and tools inspired by master artists such as Andrew Loomis, Glen Keane, and John Singer Sargent.
Taking full advantage of Procreate 5's new brush engine and the Apple Pencil's tilt control, these brushes are capable of incredibly natural and satisfying effects.
The set includes a range of charcoal pencils, vine, willow, conté, charcoal dust, and compressed charcoal sticks. Also, special smudge and eraser tools for very natural effects.
A description of each brush and tips on how to use them effectively is provided, along with 5 drawings video demonstrations using these brushes. Checkout the Content tab for the playlist of portrait brush demos.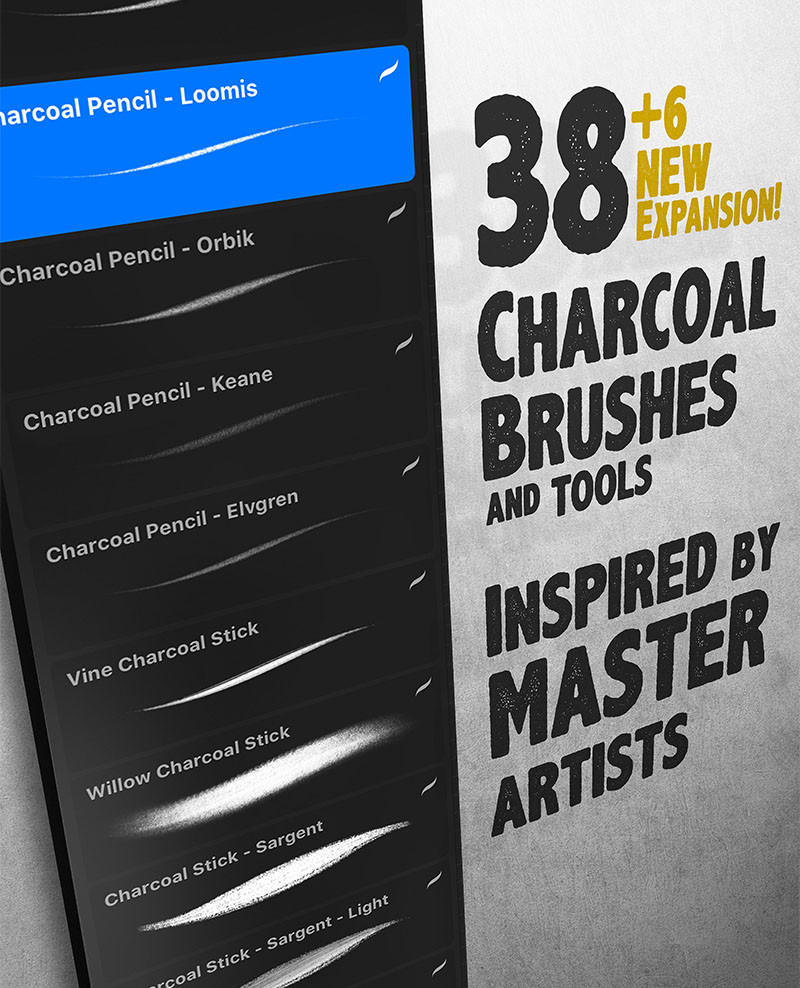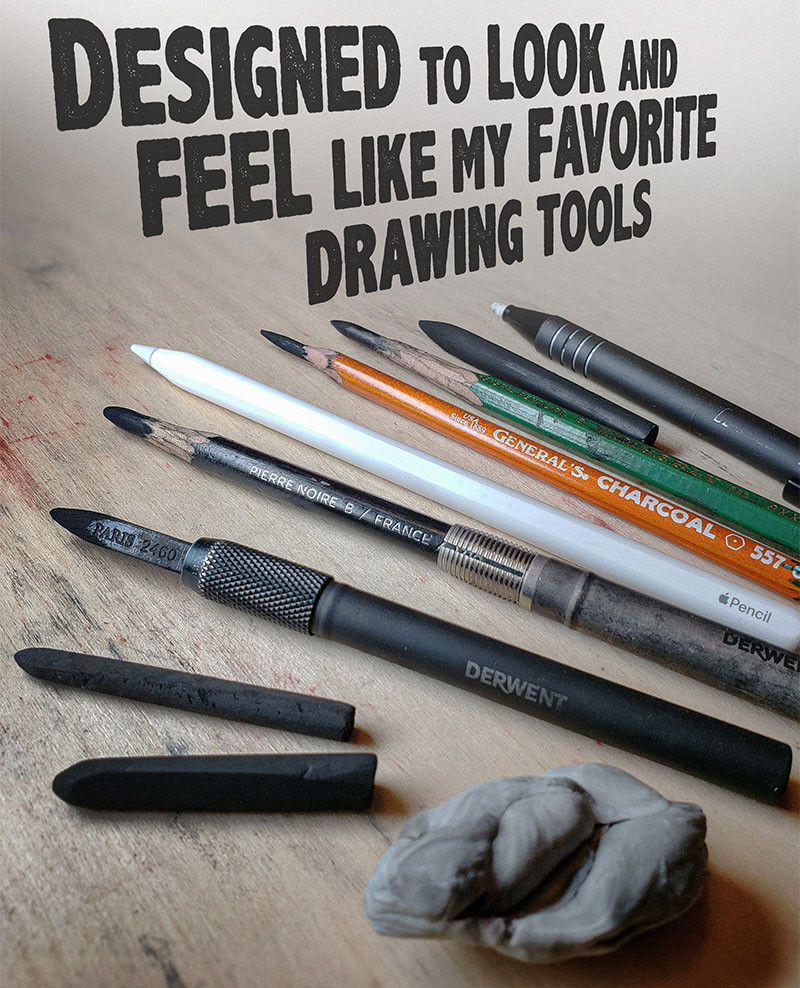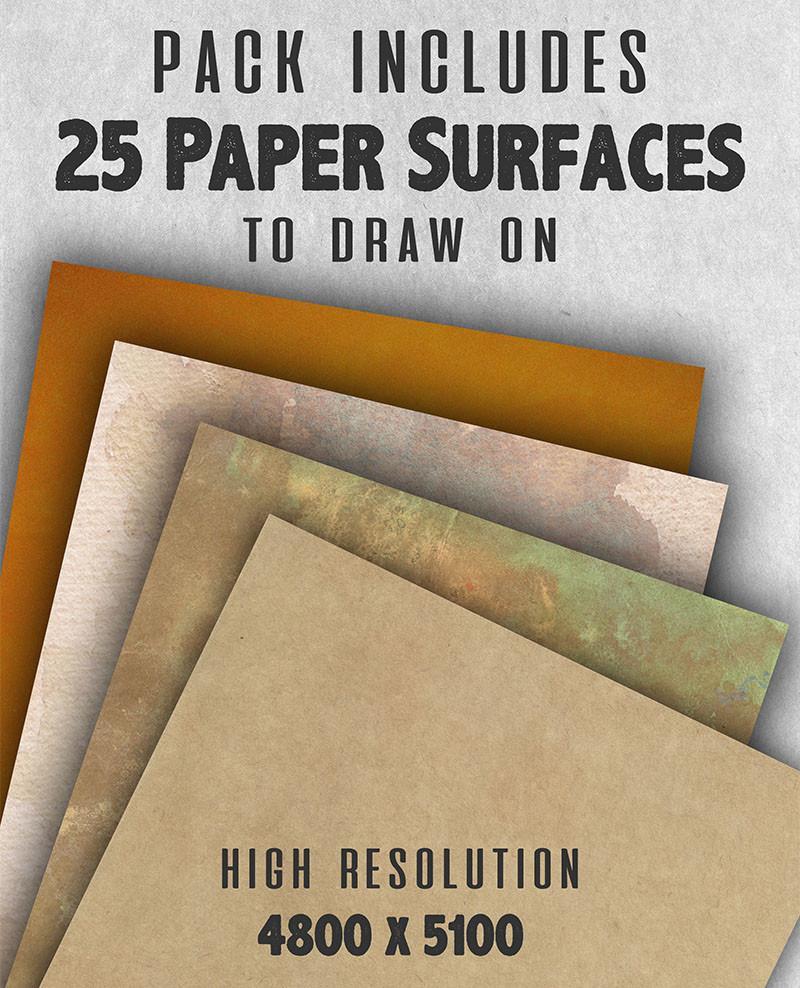 Premium Benefits
Examples
Watch video demos from the instructor. Most of us are visual learners (we're artists!), so reading about it or hearing it explained is not enough. We have to see it!
Downloads
Includes content that the student can download to any personal device for offline viewing.
Money Back Guarantee
We offer no-questions-asked refunds within 30 days of your purchase. Our goal has always been to create a happy, thriving community. If you are not thrilled with the product, then we have no interest in forcing you to keep it.