The most common mistake when drawing after Bridgman (I was guilty of this one), is copying his marks. Instead, look at what he's trying to show you. His drawings are exaggerations of the form analogies he's trying to communicate to his students. Bridgman is all about 3D form. He simplifies form better than anyone else. He shows us how the forms lock together and flow through the body. Even though he's so heavy on structure, his drawings are super dynamic. Once you learn how to study Bridgman, his teaching becomes priceless.
For the entire critique, check out the Premium Anatomy Course!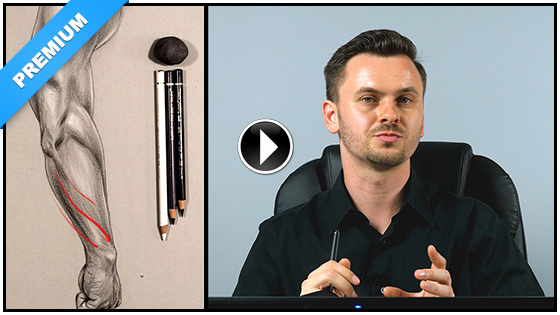 I also recommend checking out these other critiques on the arm.
Filed in: Anatomy • Critiques / Q&A • Videos
Tagged with: featured