Marshall Vandruff
. Most of it covers the technical aspects of drawing a linear portrait, cross hatching, and what I choose to exaggerate about myself.
Be sure to subscribe to my channel, but also look for the Draftsmen show on whatever platform you use to listen to podcasts. Draftsmen will be out soon and you should listen to it whether you're a student or pro. Marshall and I will talk about everything art. There will be laughing. There will be yelling. There might be crying…
Listen to the Draftsmen Podcast.
See the Marshall portrait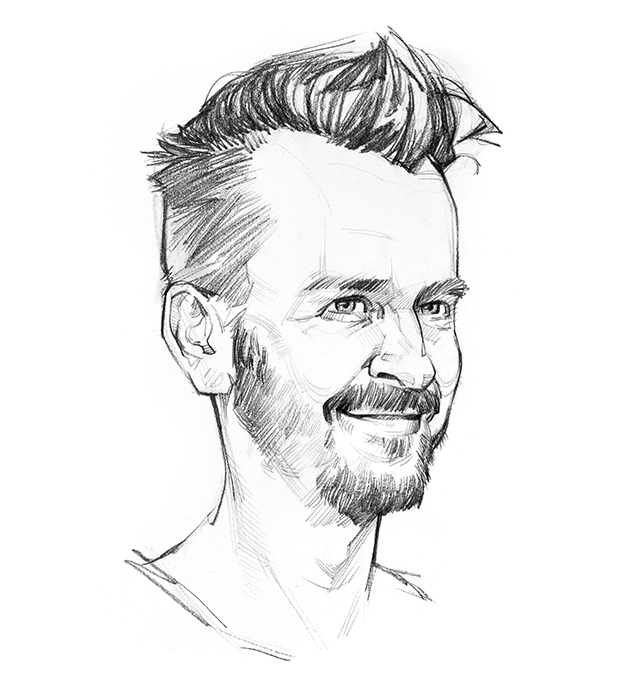 Filed in: Portrait / Head • Videos
Tagged with: featured