Sci-Fi & Fantasy Oil Painting Techniques
Full Access
You will be given unexpiring access to this tool.
In 2008 Pat and Jeannie Wilshire boldly created IlluXCon, the show I'd been waiting all my life for. I decided right then to document the insights, thoughts, and Masterclass techniques used in preparation for each show, to hopefully create a book as unique to artists as IlluXCon is to me. The result is this 212 page downloadable PDF book. Four years in the making it has been completely re-written based on my previous two books and includes step-by-step stages of a dozen paintings, plus advice along the way for every aspiring oil painter, illustrator and gallery artist following their own dreams.
Foreword: Boris Vallejo
PDF ebook: 212 pages
Publisher: PJArtworks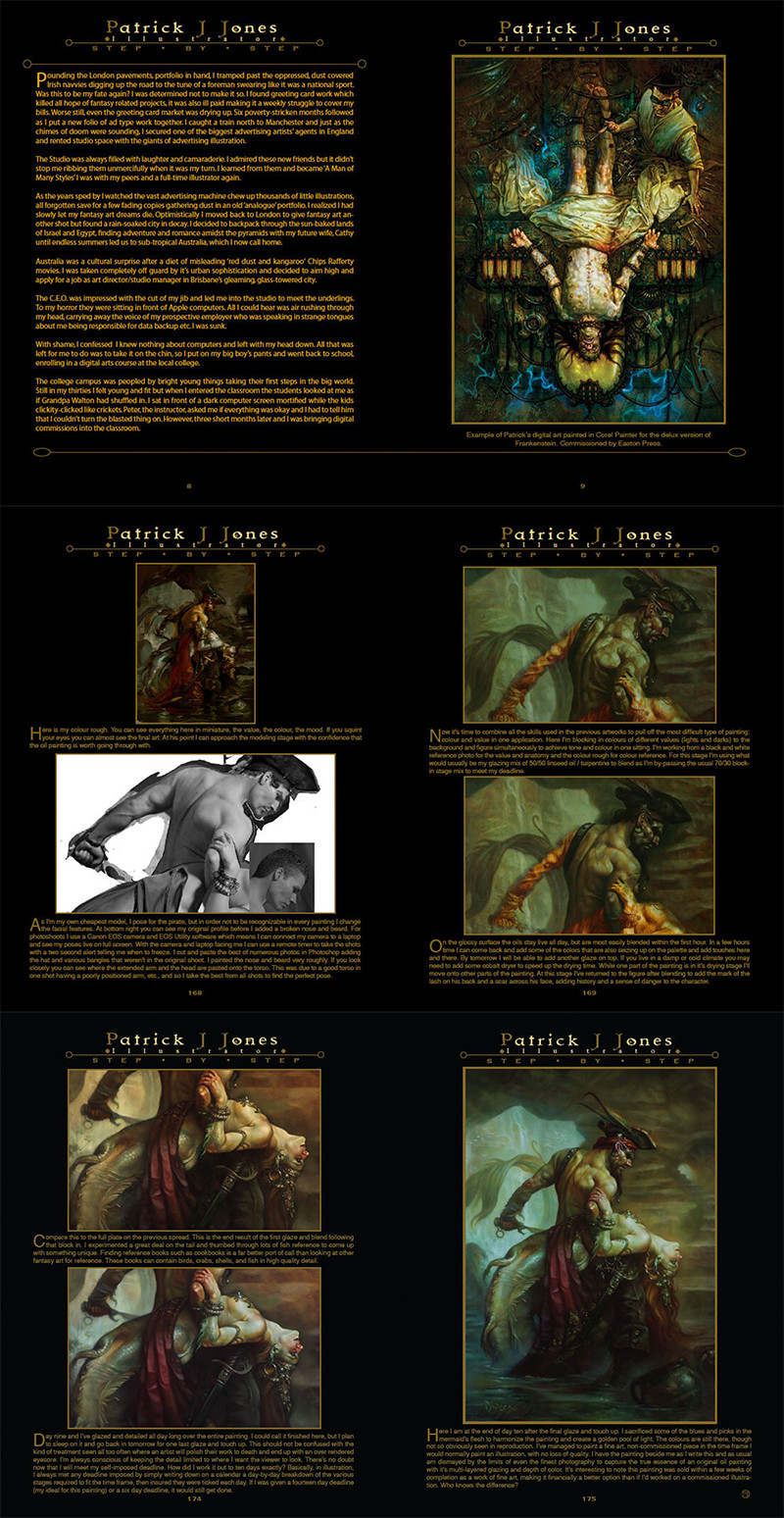 Premium Benefits
eBooks
Includes one or more PDF eBooks that you can download or read right in your browser!
Downloads
Includes content that the student can download to any personal device for offline viewing.
Money Back Guarantee
We offer no-questions-asked refunds within 30 days of your purchase. Our goal has always been to create a happy, thriving community. If you are not thrilled with the product, then we have no interest in forcing you to keep it.
What others are saying
Bud Plant's Art Books
I can't say enough here-- his work reminds me at times of Jose Segrelles, one of the very finest fantasy illustrators ever...His work is AMAZING!
ImagineFX Magazine
The master artist makes it clear that getting the groundwork right is the key to great art…
Greg Hildebrandt
Patrick has a fire and a passion in his art that very few have. His understanding of anatomy, design, composition and lighting is excellent. His technique and style are brilliant. But mostly his art is magical…
F.A.Q.
Does this eBook contain any additional video instruction?