These are specialty items, please see FAQ for updated shipping estimates 🚚
Order Now | $99
A Tool for Improving Your Portraits
The benefit of studying the skull is that it helps you understand the underlying structure of the head. Most of the surface forms of the head are defined by the skull. Once you understand it, drawing heads gets a lot easier. For representational artists, learning the skull is a must.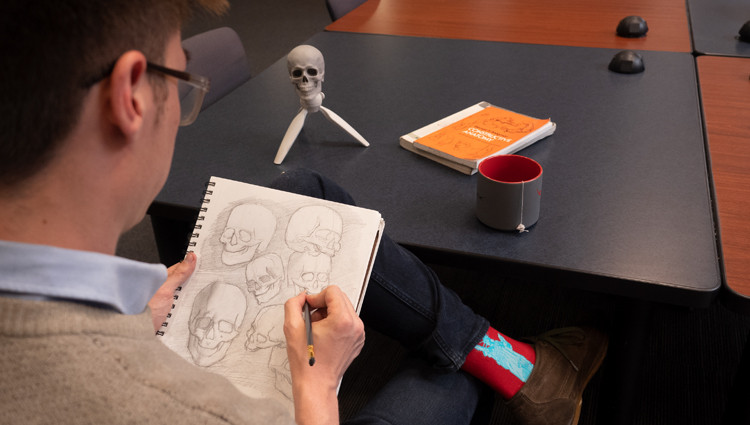 Proportions Based on Andrew Loomis Head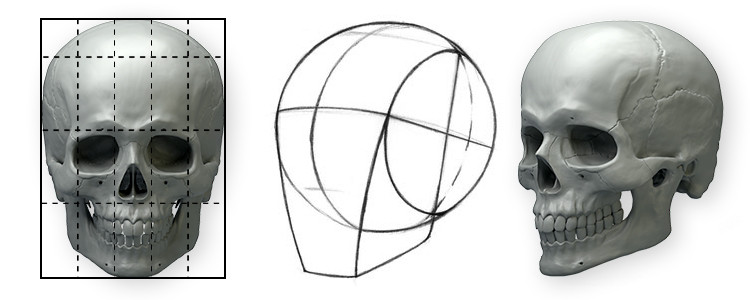 A Skull with a "Neck" Attachment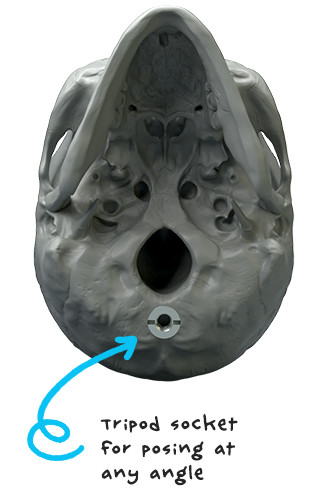 A True Jaw Dropping Tool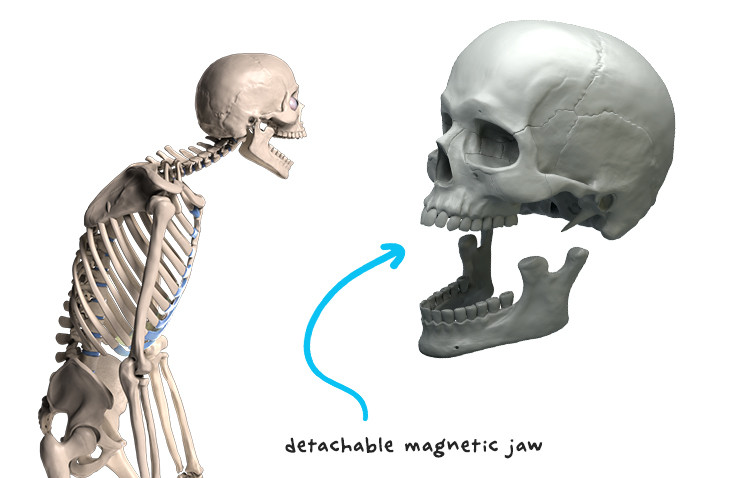 Product Features
- Built-in tripod socket (1/4″) for easy posing
- Anatomically correct male skull
- Removable magnetic jaw
- Proportions match Average Loomis Head
- Approximately 4″ tall
Order | $99
We want to make this easy for artists to use, so we appreciate your feedback! Use it, enjoy it, and if you have the tiniest problem,
send us a note
.
What others are saying
Kim Jung Gi - Master Artist and Founder of Superani
Wow, the shape of this skull is very nice. I would say this is one of the greatest skulls to study among many I own. I think this would be a great studying material for someone who studies art or even medicine. And this will be a huge help even for me who draws regularly. This is amazing!
Bobby Chiu - Founder of Schoolism and Imaginism Studios
I keep Proko's skull right beside my monitor on my desk. Try sketching it when you start your day. It's the perfect way to warm up and keep artistically fit!
Aaron Blaise - Former Disney Animator and Creator Behind Creature Art Teacher
It's a beautiful print. These skulls are so nice, I highly, highly recommend it.
F.A.Q.
When will my order be shipped?
What are the skulls made out of?
How much is shipping?
Can I give you feedback on the skull?
Is there anything I should know about attaching the skull to a tripod?
Does my purchase come with a tripod?
What tripods do you recommend using?
Help! My skull was damaged during shipping! What do I do?
What's Your Return Policy?