Drawing Dynamic Creatures
Are you looking to bring more energy and personality into your character designs? Do you want to push the story and narrative of your pieces to better connect with your audience and potential employers?
Lots of artists have difficulty with this subject and that's why I've made this course. Hi, my name is David Colman, I am an Emmy winning designer, visual development and storyboard artist in the film industry. My clients include Walt Disney Pictures, 20th Century Fox, Sony, Legendary, Paramount, Universal, Dreamworks, Apple, Skydance, and Netflix. On social media I'm known for being the "animal guy" who doodles bears, tigers and more! I've also self-published several books on character design and now I'm here to be your instructor for this course.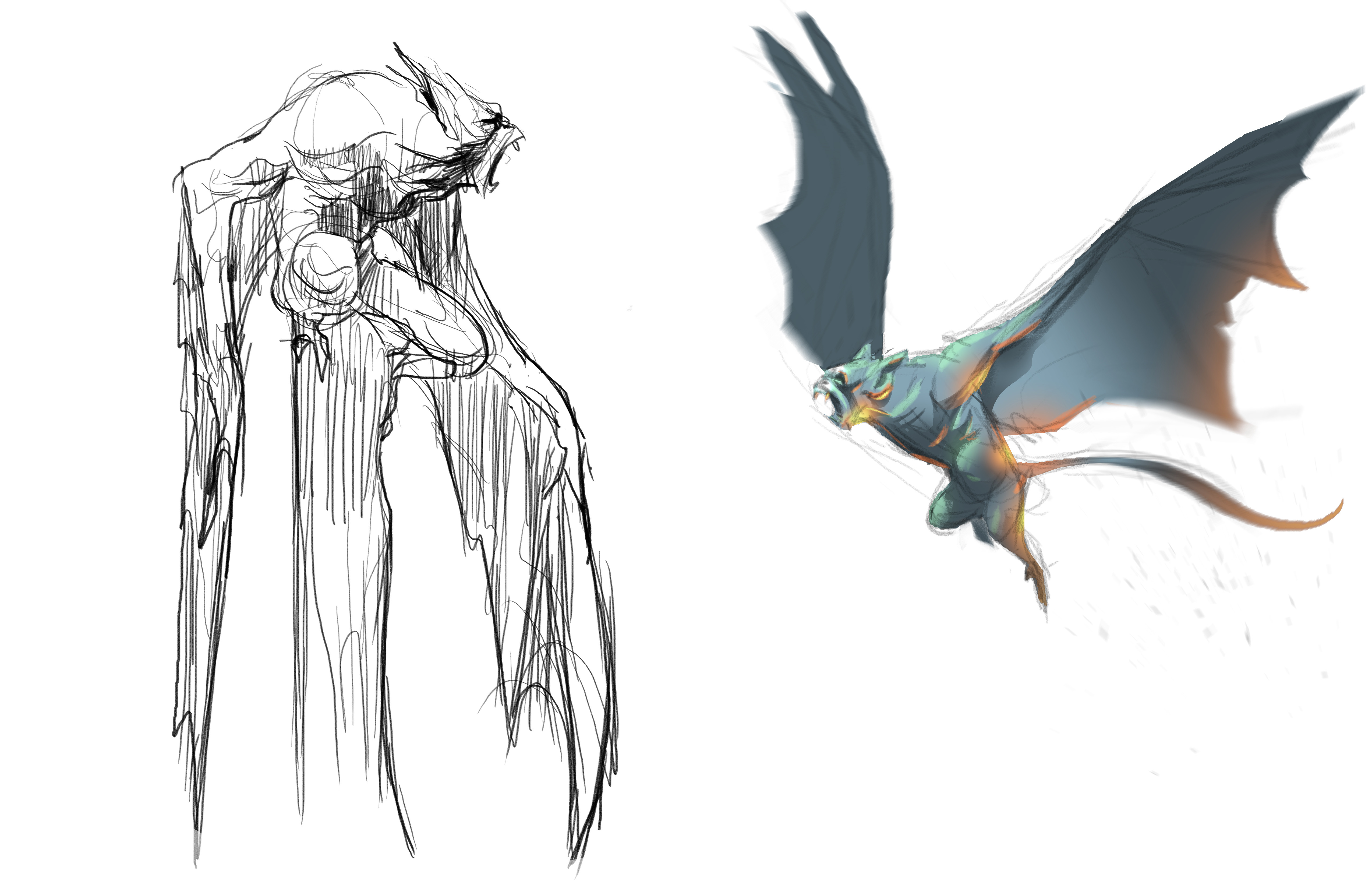 In this course, you'll learn my methods and techniques on how I make my designs dynamic and believable. Bringing design, anatomy, and narrative together to make awesome pieces that capture your attention and leave your viewer wanting to know more. What separates this creature design class from others is how alive and narratively driven the designs are which will help make you a better Vis Dev concept artist.
So, come join me in this course and see where your designs can go!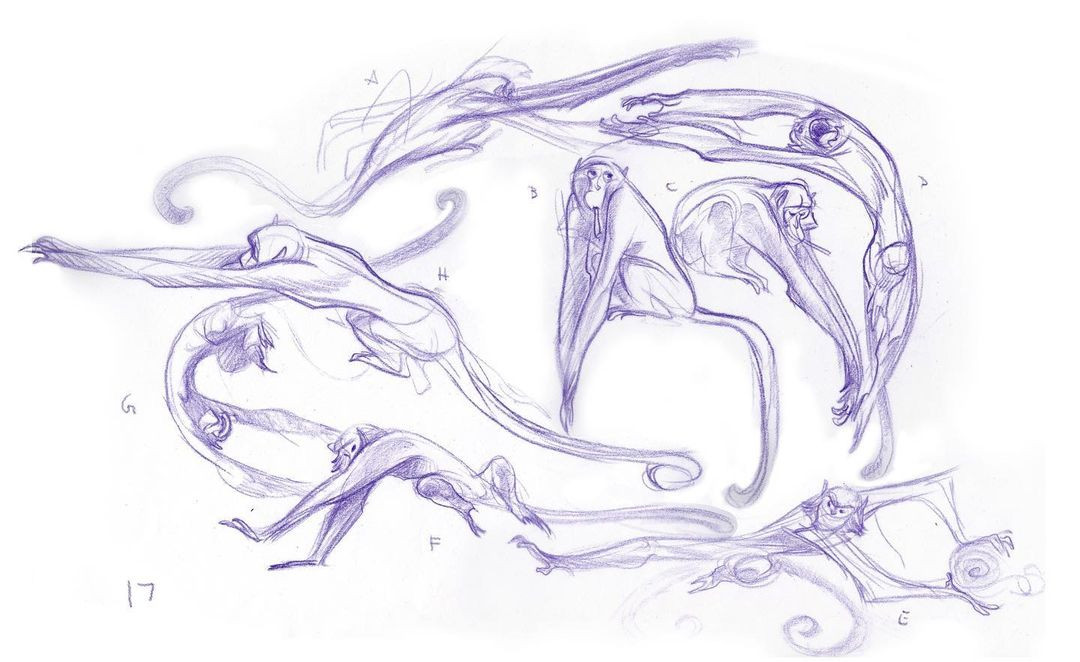 What you will learn
I'll show you how I warm up before jumping into a serious piece
We'll push how dynamic our gestures are by studying real, moving footage. We will fight stiff poses and draw with SPEED
3
Skeletal and Muscular Anatomy
We'll be examining the basic skeletal and muscular anatomy of apes. Understanding these will let us focus on how they affect motion and form, and will let us push and pull our designs to be stronger and more dynamic.
We'll look at how masters of past fantasy illustration would design their creatures and we'll pinpoint the innate realistic fundamentals that those imaginative designs are based on
We'll analyze, exaggerate, adjust and simplify elements of real animals and combine them to create new imaginative fantasy driven creatures.
We will take all the concepts we learned and push ourselves to make a final Vis Dev portfolio piece.
Premium Benefits
Extended Lessons
Premium videos will be longer, covering more information about the topic. You'll get to see more examples and demonstrations.
Exclusive Lessons
Premium students have access to additional lessons that are not available to watch for free students.
Assignments
A variety of exercises to help you practice what you've learned. After you do the assignments, you can post them in the community for feedback and see what other students are posting.
3D Models
Some lessons include 3D models that you can view right in your browser! No need to download any software. These will help you study further and they're a great aid for assignments.
Assignment Demonstrations
The instructor includes demonstrations that show how to do an assignment or how to use the information taught in the lessons. Most of us are visual learners (we're artists!), so hearing it explained is not enough. We have to see it many times.
Step by Step Process
Watch step by step video demos from start to finish with educational commentary from the instructor. Most of us are visual learners (we're artists!), so reading about it or hearing it explained is not enough. We have to see it!
Downloads
Includes content that the student can download to any personal device for offline viewing.
English Captions
All videos included in this course have English closed captions you can turn on or off.
Money Back Guarantee
We offer no-questions-asked refunds within 30 days of your purchase. Our goal has always been to create a happy, thriving community. If you are not thrilled with the product, then we have no interest in forcing you to keep it.
What others are saying
Linus Lehmann
"Thank you so much for this course! I think of all the drawing books and courses I have taken so far (and most of them were great), this one has helped me the most! I am very much looking forward to future courses."
Evert V
I would definitely buy another course by David on more different animal breakdowns for faces and full bodies, just to get more into the mind and mindset of this wonderful teacher.
Alejandro
Thank you for all the information and knowledge that you have been sharing with us. Your classes are excellent.
Monique G
Couldn't draw animals to save my life before David's teaching. Thank you so much for making it easy and fun to construct and breakdown the attributes of my favorite animals.
Meghan S
Your teaching style is really landing with me - I'm so excited to get into the breakdown of the shapes of my animal!!
F.A.Q.
Will you cover any other animal anatomy beyond apes?
Is this price a monthly fee?
Can I download the videos?
Do I get access to all videos you make in the future?
Can I buy this course as a gift?
After the course starts. Is it too late to join?