These ship from a 3rd party seller, please see FAQ for shipping details 🚚

Customizable, Reliable, and Easy-To-Use
Proko has partnered with OLO markers to offer a premium set of alcohol markers that meet all of your artistic needs. OLO's patented technology ensures an extensive ink capacity, allowing you to create without worrying about running out of ink.
Customize the marker to suit your style with their easy to replace ink cartridges and easy to identify nibs. The extraordinary brush tip and sensible color system provide a consistent ink flow for perfect strokes every time you use it. Upgrade your markers and elevate your creations to the next level :)

"I personally selected these specific set of greys because I like to be able to draw with warm-cool combinations for lights and shadows. The Proko set includes Cool Greys, Warm Greys and Red Greys. Use any combination you want to add more color, but keep the simplicity of greys. For example Cool Greys in the shadows and Warm Greys in the lights. Or Red greys in the shadows and Warm greys in the lights."
Stan Prokopenko
Order Now | $65.50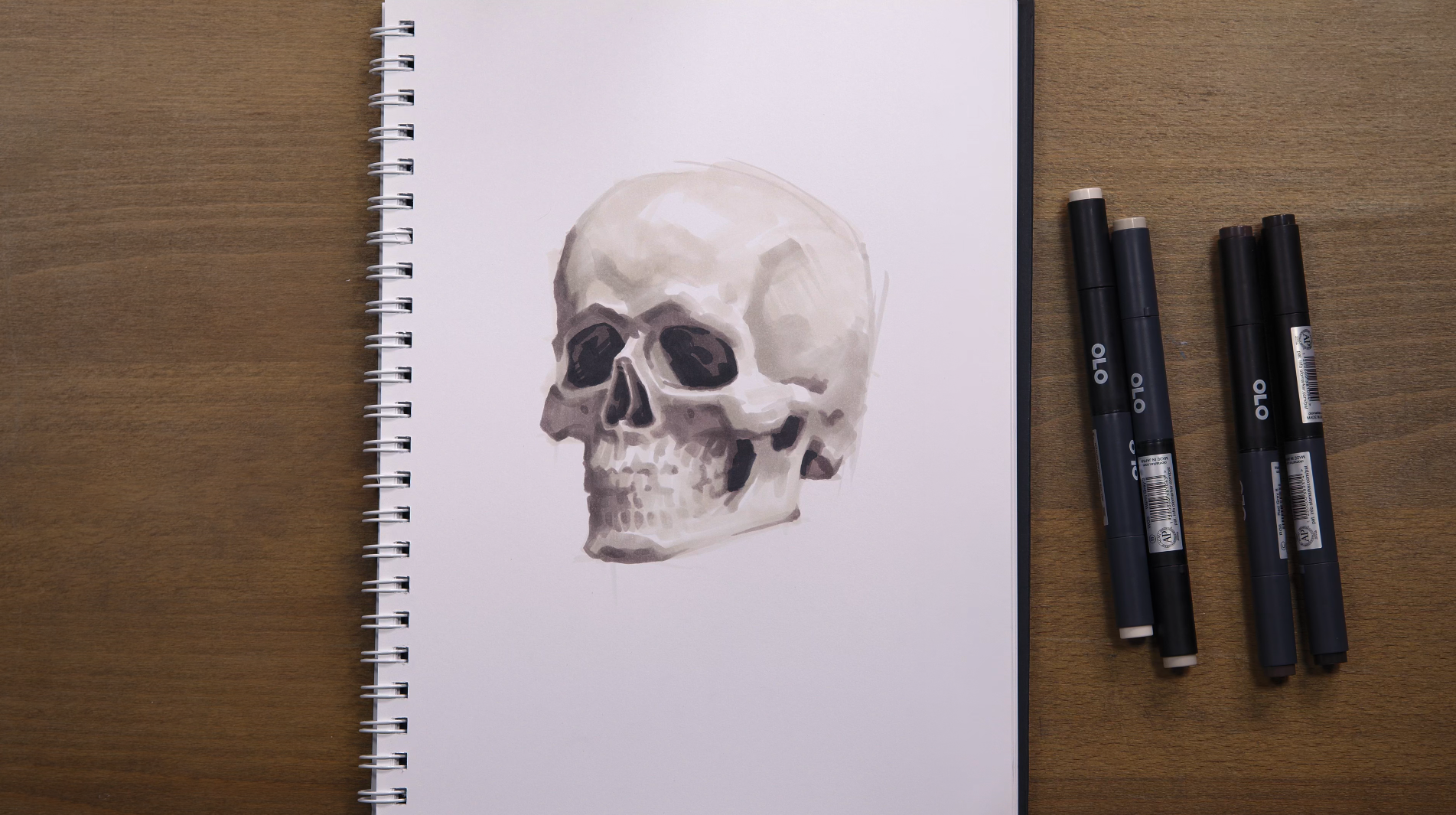 Colors included in Collection: BK, C-G1, C-G3, C-G5, C-G7, R-G3, R-G5, R-G6, R-G7, RK, W-G0, W-G1, W-G3, W-G5, W-G7, W-G9.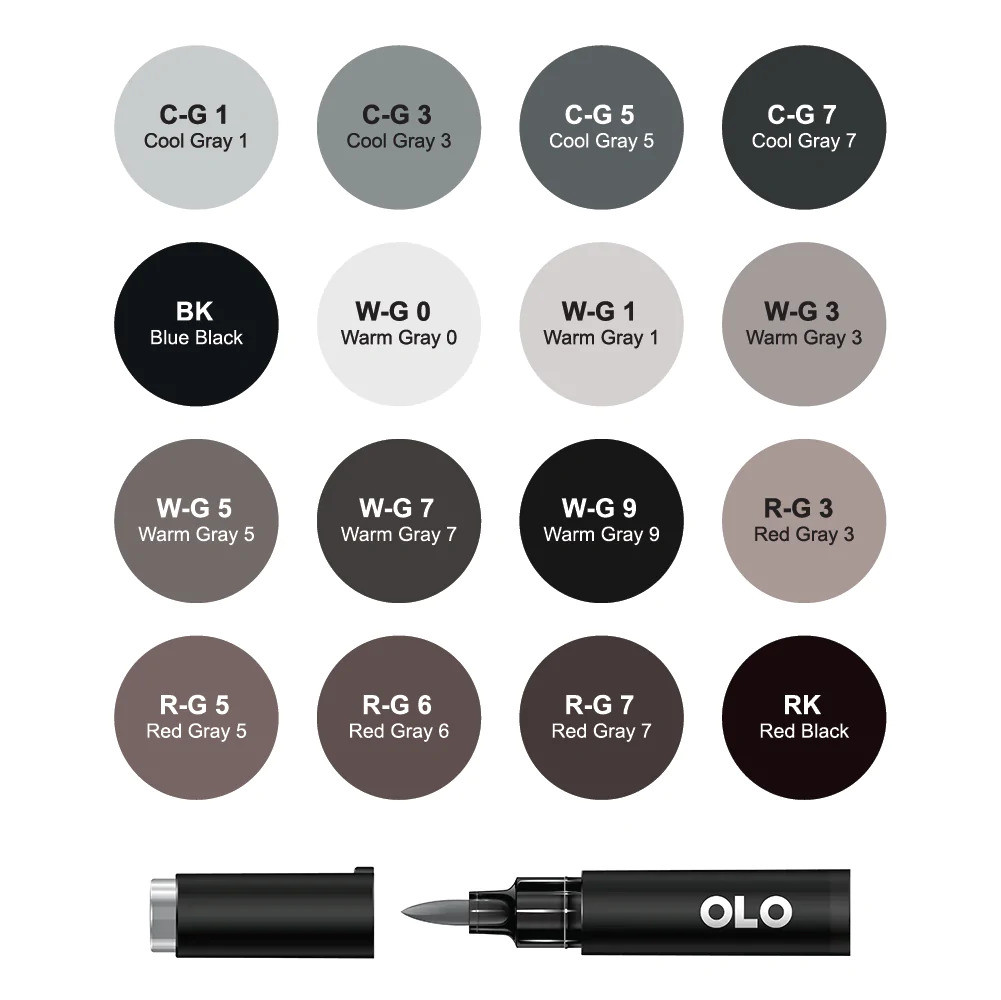 All OLO Marker bodies are color-coded for quick nib identification. For example, the black body color identifies the brush marker, and the dark gray color identifies the chisel marker. The white marker body is limited to the OLO ZERO (colorless solution). All OLO nibs work with all OLO Replacement Ink Cartridges and half-markers.
Half-markers: One OLO half-marker has 2ml of ink, more than a standard alcohol marker. Utilize an OLO Connector Ring with any two half-markers for a double-ended marker with over 4ml of ink! Combine half-markers to create unique double-ended markers that feature your choice of colors and nibs! A complimentary Connector Ring will be automatically added to your shopping cart when you add any two half-markers. All OLO nibs work with all OLO half-markers.

Replacement Inks: Replacement Ink Cartridges hold 2ml of OLO alcohol ink. Marker caps, Nibs, and Connector Rings are not included with the Replacement Ink Cartridge. However, additional OLO Connector Rings, replacement nibs, and other accessories are available. Marker bodies are color-coded for quick nib identification. All OLO nibs work with all OLO Replacement Ink Cartridges.
Order Now | $65.50
F.A.Q.
How long will shipping take? Do you offer international shipping?
If I run into a problem with my order who should I contact?
How do I replace the ink when my marker runs out?
Why is there only one Proko purchase option compared to their site?
Can I get a discount on a different OLO marker set?