Original Figure Drawing by Stan Prokopenko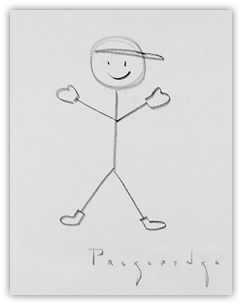 An original stick figure drawing by artist, Stan Prokopenko. As seen on the Proko show, in April Fools episode, "How to Draw a Figure". I will draw you a detailed, anatomically correct figure drawing.
Made with love and sarcasm.
12 x 9 inches
charcoal on newsprint
*Signed by the artist!
$19

Watch the April Fools Episode: