Here's one of the student critiques from the caricature lesson on studying the masters.
Got a problem drawing faces? A slight line tweak can throw off your character's expression. Sound confusing? Court is here to help. In this critique, Court reviews students' master studies. The first half focuses on replicating the style of those master artworks and the importance of clean design and line work. The second half dives into applying a master's technique to create an original piece in their style.
This is only a small part of critiques for the caricature premium lesson. There is over an hour of Master Study critiques in the premium course.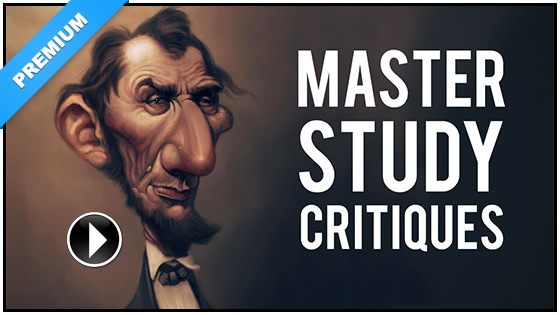 Filed in: Caricature • Critiques / Q&A • Videos
Tagged with: featured