Hey guys, I hope you enjoyed this drawing time-lapse! Just want to let you know that the full 2.5 hour demonstration is available in the premium course. The demo is narrated. I describe everything in detail and talk about my thought process as I progress through each stage of the drawing.
I talk about measuring the layin to get correct proportions, constructing the anatomical forms, shadow mapping to prepare for the tone, and then I work on the general tonal composition and "paint" in the tones using charcoal powder and a brush. Finally going through each part of the body and shading in the tones to reveal the 3d forms and details.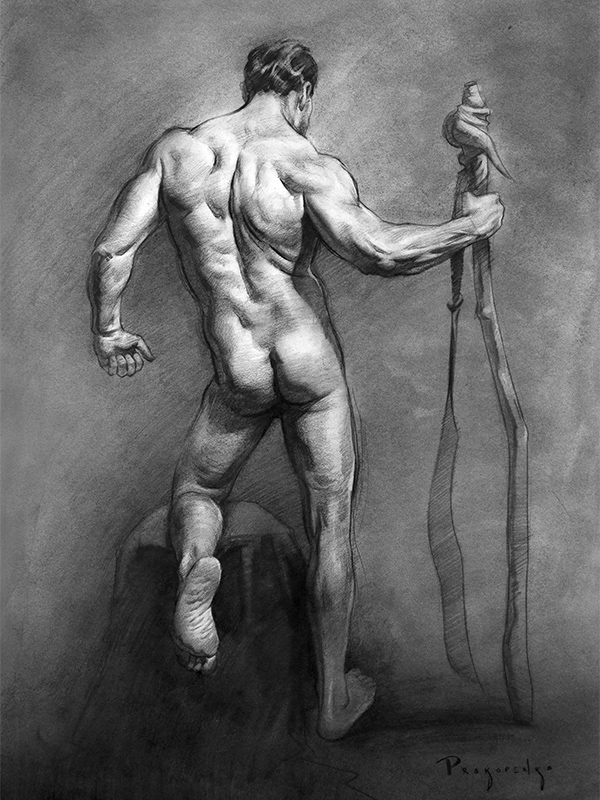 So, again if you want to watch this full demo and the 15 hours of premium content in the figure drawing fundamentals course, just visit proko.com/figure for the details.