Lessons
196 Lessons so far
Skill Level
All Skill Levels
If you want to become a professional illustrator or concept artist, you need a clear map of how to get there. This course is for artists, like you, who understand learning takes dedication, practice, and trial & error.
You'll get 15 tutorial lessons with guided assignments for each lesson. You can work at your own pace, but each lesson is designed to take you a week. Think of this like a college-level course (but at a fraction of the cost).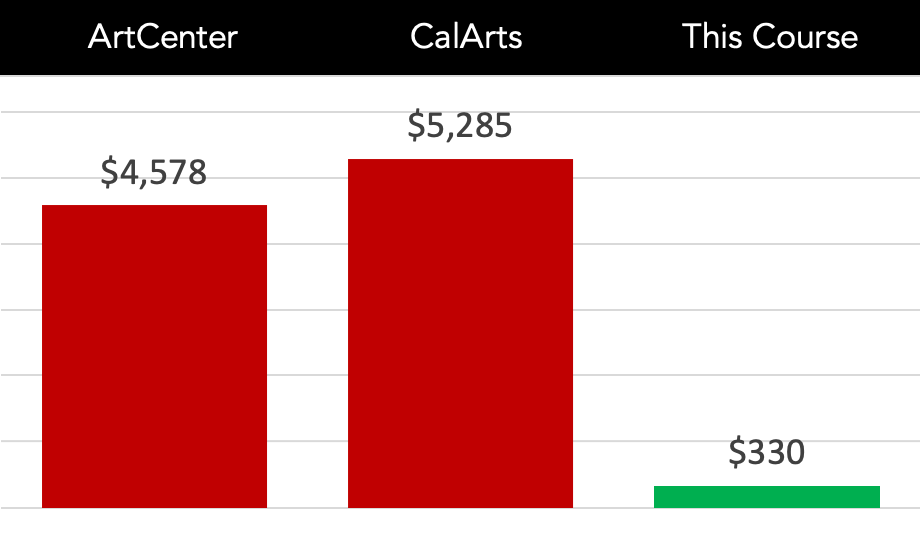 Each lesson gives you step-by-step explanations for the elements of digital painting.
Over the course of 15 lessons, we'll cover the basic foundations, then work up to creating complex faces, lighting, concepts, and even stories.
I've adapted the concepts I used to teach at ArtCenter into this online course. You can expect the same structure, instruction, and rigor as a college-level course.

About me! I'm Ahmed Aldoori. You might know me from the following.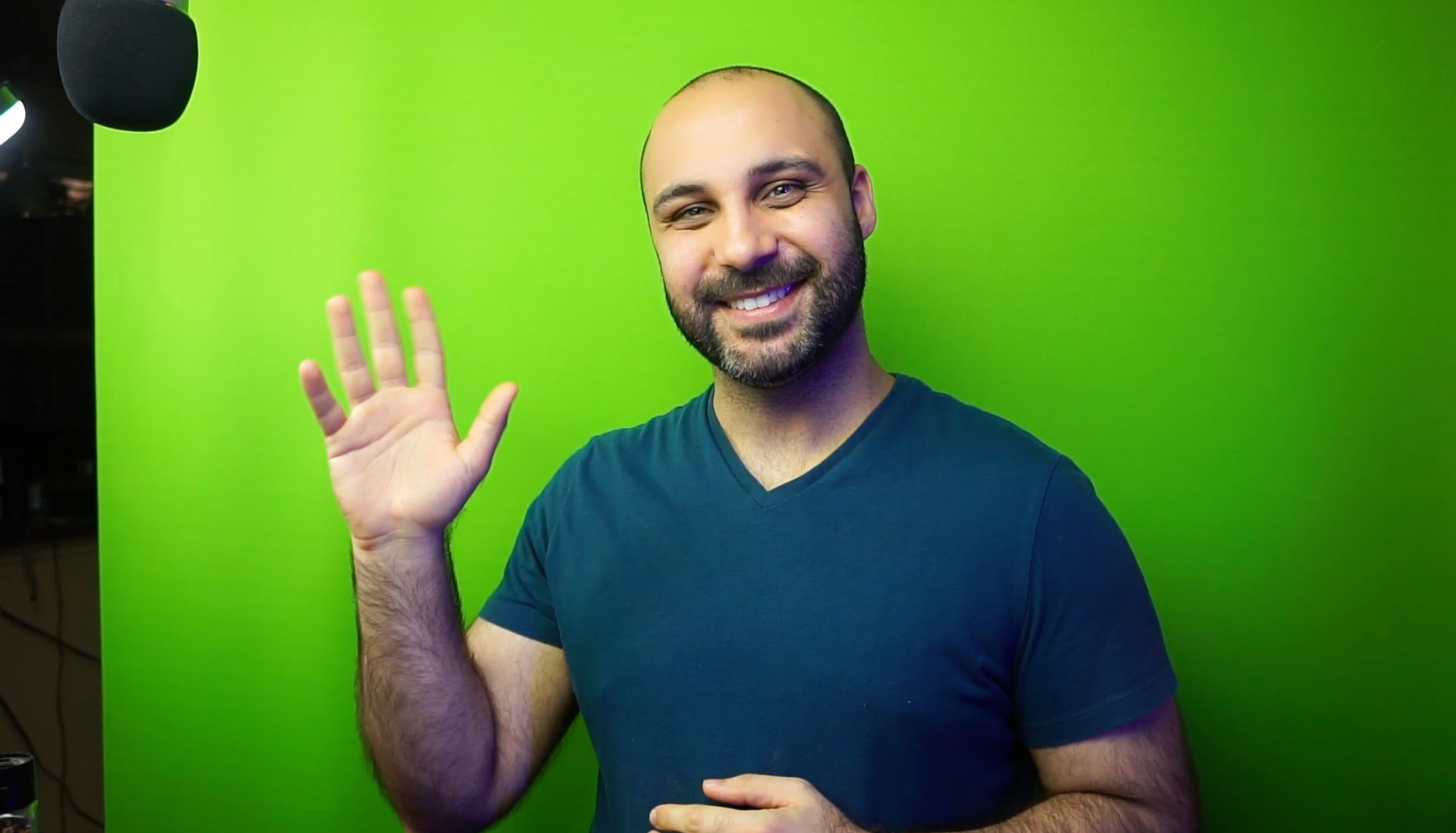 Former instructor at ArtCenter College of Design, where I taught Concept Design, Design Process, and Dramatic Narrative
Concept artist for movies, theme parks, and video games, including Guild Wars 2
World champion at Limits / Digital Art Battle 🏆
But I'm proudest of the impact I've had on YouTube, where my tutorial videos have helped hundreds of thousands learn the art of digital painting
"Can I use Procreate? Are your brushes compatible with other painting software?"
Yes! Aside from Photoshop, you can use Clip Studio Paint and Procreate. Many students are using an iPad to follow the course.

What you'll get!
15 lessons through online tutorial videos
15 assignments to apply these techniques
My new custom brush pack
Custom photo reference pack
My PSD files from each lesson (when available)
This version of the course includes the following extras:
6 classic Gumroad tutorials (35+ extra hours of content)

Character Portraits
Staging Your Characters
Composition
Focal Points
Masks and Gold
Tiefling Portrait

5 hours of bonus real-time process footage
What you will learn
You need a strong foundation before you jump to rendering the human face. So, we'll start by covering the basics. You'll learn my step-by-step process for rendering cubes, spheres, cylinders, and more. You'll also learn about value structures and how lighting affects these simple shapes.
You'll learn color theory (both RGB and CMYK) through my very simple method. The basics of the color wheel and complementary colors will start to become second nature.
What brushes do you use?! You'll learn about brushstrokes, layering brushwork, lighting, and brush economy. Learning is an iterative process, and you're going to get your practice in here. You're going to notice development in your confidence and personal artistic style.
We will simplify the human skull into easy-to-render shapes. Knowing the underlying forms, will allow you to easily illustrate heads from different angles. We will break down the shapes of the skull into spheres, cylinders, wedges, and a magnet shape. We will also be going over some details of proportions of where to place the overall parts in relation to each other, like the cranium as it relates to the mandible.
5
Skulls with No Reference
We're continuing our subject of skulls, but this time you'll learn how to draw from your imagination. You'll learn how to build and draw skulls from different angles. And we'll continue our discussion about effective lighting on the head.
6
Facial Features, Secret Shapes, and Ratios
You'll learn how I render facial features through their basic forms. And you'll learn my wireframe method for rendering light on facial features. You'll have a mental library of what to look for when you are painting a face. There will also be a section on secret shapes and ratios.
We're going to start building your personal library of color palettes by analyzing color references. You'll begin to develop an intuition for colors in skin tones. We'll also cover warm vs. cool colors and high saturation vs. low saturation.
You'll learn how to indicate form, lighting, and contrast on faces using value alone. I'll show you my techniques for pushing and pulling values.
9
Alla Prima (Direct Painting)
This direct painting method will enable you to put together everything you've learned so far. I'll show you my step-by-step method for this technique, which adds color to your toolkit.
We'll build off our previous discussions of facial features and color theory so that you can learn how to stylize from photo reference.
How did the masters stylize their portraits? We'll analyze the creative choices that John Singer Sargent used in his paintings. That will help you make your own creative choices with lighting, brushwork, lost edges, sharp edges, and focal points.
We need to get you away from ideal superhero faces. So we'll analyze the everyday faces that we see in normal life (rather than in movies and games). After this, you'll be able to create characters that have personality, story, and appeal.
I'll walk you through the elements of rhythm, harmony, and repetition. You'll begin to think about these elements in your own work. And you'll learn more about shape hierarchy, composition, gesture, negative space, and flow.
You'll learn how to render appealing light through specific reference images. Together, we'll break down the elements of lighting so you can begin your own lighting library.
Now that you have all the foundations and an extensive toolkit of techniques, it's time to cover what concept art actually is. You'll learn how to approach a project and how to make your own portfolio. We'll be discussing world building, themes, and multiple approaches for sketching and painting heads using reference and your imagination.
Premium Benefits
Exclusive Content
Only premium students get to watch the majority of instruction contained in this course. Little to no free content is provided.
Assignments
A variety of exercises to help you practice what you've learned. After you do the assignments, you can post them in the community for feedback and see what other students are posting.
Step by Step Process
Watch step by step video demos from start to finish with educational commentary from the instructor. Most of us are visual learners (we're artists!), so reading about it or hearing it explained is not enough. We have to see it!
Money Back Guarantee
We offer no-questions-asked refunds within 30 days of your purchase. Our goal has always been to create a happy, thriving community. If you are not thrilled with the product, then we have no interest in forcing you to keep it.
What others are saying
Julien Theo Simon
I studied under Ahmed for 6 weeks while he was building this course. So consider me the original test dummy. Ahmed shared with me the most beneficial exercises that built my foundations for painting and design. I use these foundations every day. After studying with Ahmed, I got my first job in the industry this year, 2021!
Robbie Aldis
Ahmed helped me demystify the path to learning art when I first started painting. The way Ahmed breaks down complicated concepts into easy to digest ideas was a great help. No matter where you are in your art journey, Ahmed's teachings can bring your art to the next level. Wobbie's rating of Med's teaching: POGCHAMP! 🐸
Melanie Casillas
Ahmed's masterful understanding of art and unique knack for teaching make him one of the best people out there to learn from. His assignments strike a perfect balance of fun and challenging. He not only introduced me to the foundations of art but also showed me how to approach growing my personal work and artistic voice. I'm a stronger artist today because of his guidance.
Steven Zapata
Those are powerful secrets, indeed. I had to befriend the man himself to learn them, but you just get to watch them at your own convenience. It almost doesn't seem fair.
Ben Karr
Ahmed has the rare ability to teach in addition to having incredible ability in art. (Blizzard Entertainment, Concept Artist)
F.A.Q.
Can I use Procreate? Are your brushes compatible with other painting software?
What skill level is recommended for this course?
Will students receive feedback on assignments?
How long will the course take to go from start to finish?
Is it possible to join the course later?
Will reference images be included in the course?
Will this help with traditional painting?
Is this course captioned?
Where can I find the brush pack and Grafit references used in this course?