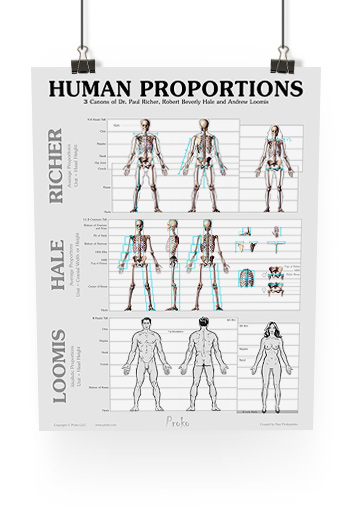 Human Figure Proportions Poster
Richer, Hale and Loomis
A chart of 3 popular canons of measuring human proportions. Based on the teachings of Dr. Paul Richer, Robert Beverly Hale and Andrew Loomis. Includes differences between male and female proportions.
Richer – Average Proportions based on scientific data. Uses head height as unit of measuring
Hale – Uses cranium size as unit of measure. Aligns with skeletal landmarks and manageable to use when figure is in perspective
Loomis – Idealistic proportions. Uses head heights as unit of measuring.