WIN THIS PAINTING – CONTEST INSTRUCTIONS:
If you'd like to be entered for a chance to win this beautifully unique piece of art, all you have to do is
Subscribe to my YouTube channel
Go to www.facebook.com/prokotv and share the post for this video (The post will go up at 8am Eastern)
Just a few short hippity hops and clickity clicks and this beauty can be yours!
——————-
Hey Ya'll, I've got a very special video lesson for you today. If you're feelin' bad boy blue and you've got the yellow fever, I've got something for ya that's as tender as a mother's love and it'll make ya feel as free as a cloud… That'll be our little secret.
Today I'll take you on an adventure to a magical place down past my old favorite river bend where the birds would soak their tiny foots and sing sweet songs of love. I'll teach ya'lls how to cover up your sins by painting big fancy mountains, happy trees, and more! There certainly aren't enough colors of the magic rainbow to paint our little masterpiece, so I'll show you some of my new favorites like Vanilla Ice Cream White, Orange You Glad You're Painting, Log Brown, and Bright as #$(@%! Red. So grab your almighty paint brush and follow along!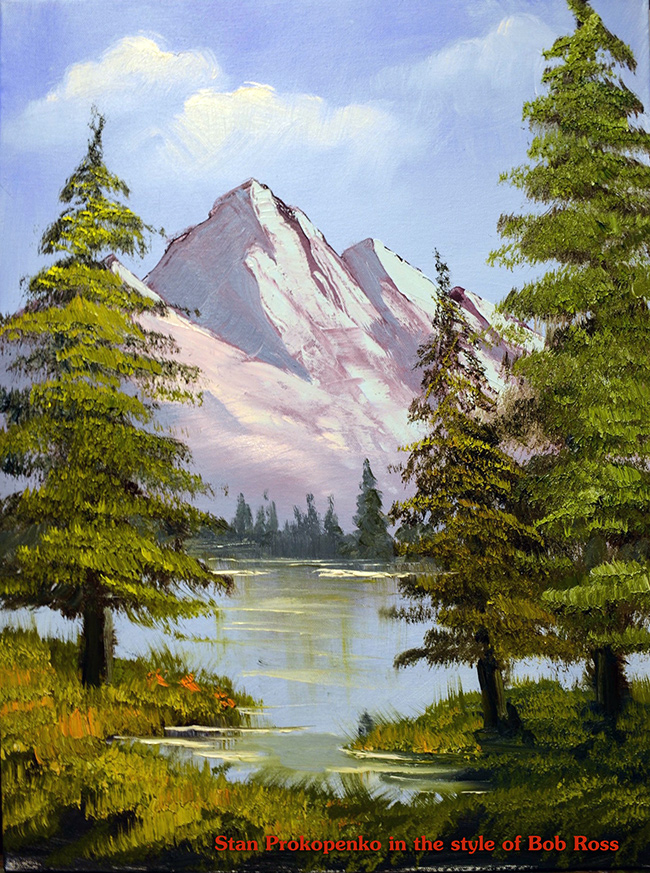 Filed in: Misc. • Traditional Painting • Videos