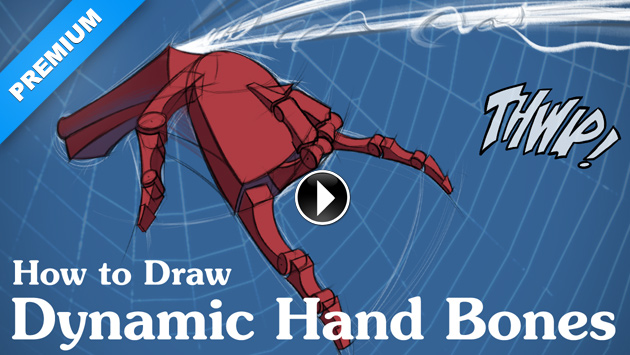 In this premium episode I show you how to draw dynamic hand bones. Hands are mostly bone. There's some muscles, skin, and nails, but the bones are the structure of the hand and if you can draw dynamic hand bones, you're 90% there.
In order to do this I'm gonna start with the gesture, since we're drawing dynamic hands. Then we'll add the structure of the basic forms.
Get this lesson and other premium content in the Anatomy for Artists Course!