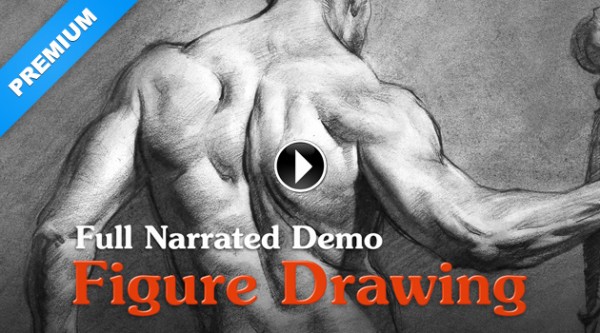 In this 2.5 hour demo, I take you through my whole process of a figure drawing. I describe everything in detail and talk about my thought process as I progress through each stage of the drawing.
Start with carefully measuring basic shapes to find the proportions and composition.
From the basic shapes, construct the anatomical forms as we learned in the mannequinization lesson.
Then prepare for shading by mapping in the shadows.
Using charcoal powder and a brush, "paint" in the general tonal composition
With a finely sharpened  charcoal pencil shade the tones and details of the figure and background.