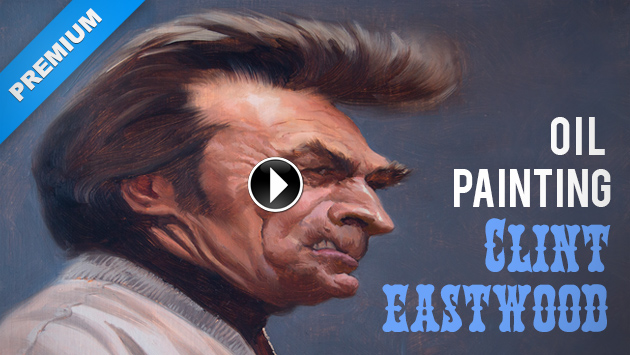 If you're a Premium Member of the Art of Caricature Course – View this Video
In this video, Court demonstrates his oil painting process with a caricature of Clint Eastwood. He explains each stage of his process and offers a bunch of tips for painting in general, so if you're new to oil painting, this could be a good intro video for you.
To get this premium video and more sign up for the caricature course.
Filed in: Caricature • Traditional Painting • Videos
Tagged with: featured