Author Archive for Court Jones
How to use photoshop to paint Will Ferrell in the style of J C Leyendecker!
For this lesson, we're going to dive a little into digital painting using photoshop as a way to create a rough caricature "sketch". I'll go over things like brush presets, software recommendations (if you're not using photoshop) and hardware recommendations.
When it comes to drawing caricatures, knowing how to push your exaggerations to the extreme can really help you with design choices in your piece. In this critique, we'll use a student's caricature of Elijah Wood to talk about the importance of pushing your third caricature sketch to the limits.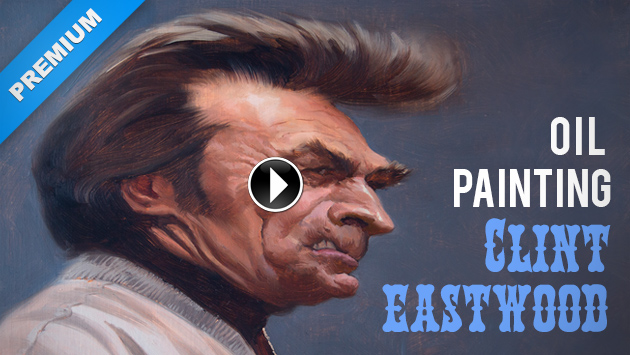 In this video, Court demonstrates his oil painting process with a caricature of Clint Eastwood. He explains each stage of his process and offers a bunch of tips for painting in general, so if you're new to oil painting, this could be a good intro video for you.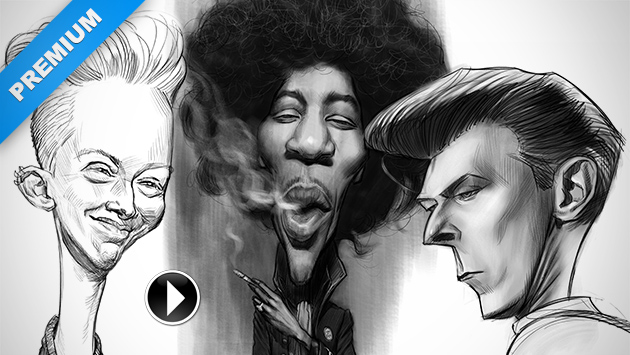 In our premium course, you'll get 6 videos of Court using spirit animals to push his exaggerations for Jimi Hendrix, David Bowie, Snoop Dogg, WC Fields, Tilda Swinton, PT Barnum.
Grab your sketchbook and some gin and juice because today we're showing you how to draw Snoop Dogg. In this example we'll recap how to draw a caricature using a subject's spirit animal.
This exercise will teach you how to exaggerate a person's face and body using common animals and objects. These are things that usually have an uncanny resemblance to your subject and are meant for people that already make good caricature subjects. For this example, we'll use a Galapagos tortoise to caricature senator Mitch McConnell. Get the extended lesson and more examples in the premium course.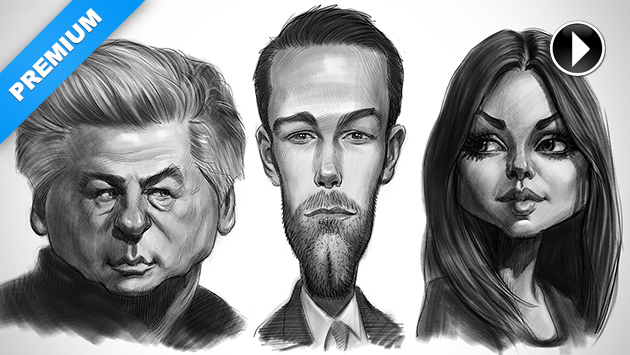 In our premium course, you'll get opposition sketches with Alec Baldwin, Ben Affleck, Clemence Poesy, Scarlett Johansson, Rhett and Link, Jack Ma, and Mila Kunis.
In this week's lesson we'll use youtubers Rhett and Link as subjects for my opposition sketch. If you don't remember the previous lesson, we used a pair of people's opposing features to figure out how to best caricature each of them. It's an exercise that will really help you when it comes to caricaturing an average face.
A common problem artists run into when caricaturing a person is exaggerating them without losing their likeness. This becomes even harder when the person they're caricaturing fits the "average head" diagram. In this lesson you'll learn how to overcome this artistic roadblock develop your caricature sketches using two subjects.