Author Archive for Court Jones
One of the top questions artists ask us is how they can develop their own unique style. Besides experimentation and a lot of practice, one of the ways to figure out your own style is by studying from artists you admire. In this lesson, we'll focus on studying a piece from Sebastian Krüger and try to copy one of his caricatures.
Court explains how you can fix your caricature mistakes while sketching Mackenzie Davis and Ana de Armas.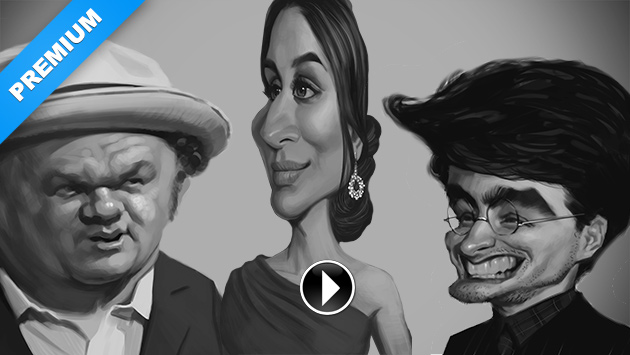 Sign up for premium and get caricature lessons for Kim Jong Un, Kareena Kapoor, John C. Reilly, Prince, Stan Lee, Shah Rukh Khan, and Daniel Radcliffe
Supreme Leader Kim Jong Un had Court commission his bedroom portrait. See the entire process in the latest digital painting lesson
How to use photoshop to paint Will Ferrell in the style of J C Leyendecker!
For this lesson, we're going to dive a little into digital painting using photoshop as a way to create a rough caricature "sketch". I'll go over things like brush presets, software recommendations (if you're not using photoshop) and hardware recommendations.
When it comes to drawing caricatures, knowing how to push your exaggerations to the extreme can really help you with design choices in your piece. In this critique, we'll use a student's caricature of Elijah Wood to talk about the importance of pushing your third caricature sketch to the limits.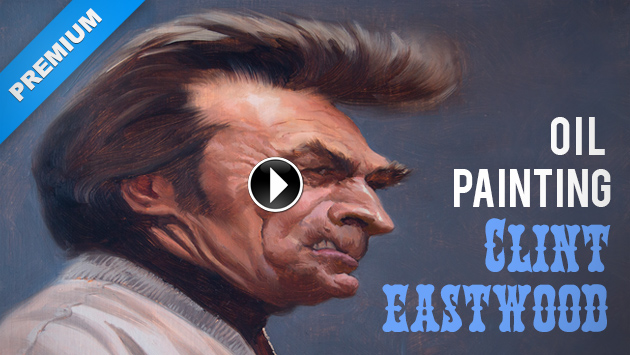 In this video, Court demonstrates his oil painting process with a caricature of Clint Eastwood. He explains each stage of his process and offers a bunch of tips for painting in general, so if you're new to oil painting, this could be a good intro video for you.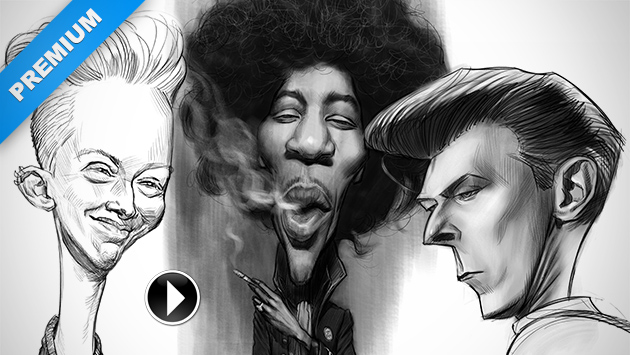 In our premium course, you'll get 6 videos of Court using spirit animals to push his exaggerations for Jimi Hendrix, David Bowie, Snoop Dogg, WC Fields, Tilda Swinton, PT Barnum.
Grab your sketchbook and some gin and juice because today we're showing you how to draw Snoop Dogg. In this example we'll recap how to draw a caricature using a subject's spirit animal.