Portrait Drawing Fundamentals Course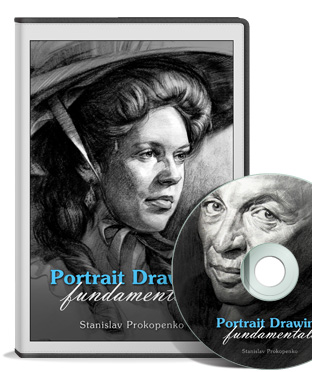 Stan Prokopenko shows an effective approach to drawing the portrait from any angle. Then study the anatomy of eyes, nose, lips, and ears. The information is presented in an entertaining way to keep you engaged and willing to re-watch the lessons.
Includes 2 full length, real-time demonstrations of how to take a portrait from start to finish. Together the demonstrations of "Morgan" and "Nicolai" are about 3 hours. The mini-lessons are not extended versions of the free videos.
Total Runtime: 4 hours 26 minutes
$39

*
International Customers
– There is no tax and shipping is a flat rate of
$4.50 to ANY country
. If your country is not on the list on the order page, please
email me here
with your mailing address and let me know your country isn't on the list. I will send you a custom payment link.
Package Deals
- Buy Together and Save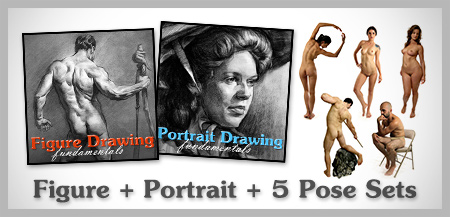 Figure Fundamentals (digital), Portrait Fundamentals (digital), Veronica, Marcia, Chanon, Yoni, Aaron
* INSTANT DOWNLOAD *
$168
$147
What people are saying…
"Over the last year, Stan Prokopenko has produced some of the best online tutorials on head drawing."
- James Gurney
Best selling author 'Dinotopia'
"I am one of the tens or hundreds of thousands who have watched your videos on YouTube. You are a gifted teacher, respectful of your students' brains, and I think your Andrew Loomis explanations would make him pleased as can be. I'm impressed. Thanks for doing them."
- Marshall Vandruff
"The way you teach I've been able to finally understand the Loomis Method, it was complicated seeing it in the book. Thank you for breaking it down into steps. My family said my drawings changed overnight after learning from your videos."
- Elizabeth
"I want to thank you from the bottom of my heart for doing such a great job of presenting your ideas and methods for others to learn. I think what I benefit from the most is the way you explain the thought process you use when confronted with a problem in drawing. I've been using the Loomis approach for many years, but I still experience moments of real insight as I work through the material on your DVD. So again, thank you so much for making your material available for others to use."
- Bill, Boulder CO
Details
This course consists of 16 mini-lessons and 2 full length demonstrations at about 1.5 hours each. The mini-lessons are not extended versions of the free videos.
Supplies Overview
How to Sharpen a Charcoal Pencil
Shading Light and Form
Draw the Head from Any Angle
Draw the Head from Front View
Draw the Head from Side View
Draw the Head from Extreme Angles
Eyes – Anatomy and Structure
Eyes – Step by Step
Nose – Anatomy and Structure
Nose – Step by Step
Lips – Anatomy and Structure
Lips – Step by Step
Ears – Anatomy and Structure
Ears – Step by Step
Draw Hair
Drawing Demo 'Nicolai'
Drawing Demo 'Morgan'
Teachers… Get bulk discounts for your classroom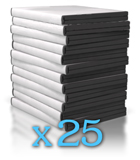 Buy 25 for $20 each

* For custom quantities or other payment options please
contact me