Author Archive for Court Jones
PewDiePie needs our help to get more subscribers. So, we're doing him a favor by featuring him in this new video.
Peter Dinklage aka Tyrion Lannister is a perfect subject for a caricature! Watch as I take you through the 4 steps for finishing a caricature.
Benedict Cumberbatch gets caricatured by Court as he reviews the steps for finishing a caricature!
In this lesson, I use John Goodman as an example to show how to draw heavy set body types in your caricatures.
In this lesson, I will explain my process for cartooning the figure and show you a few examples of how I approach different body types.
In this demo, I talk about my thought process as I progress through each stage of caricaturing Gene Wilder.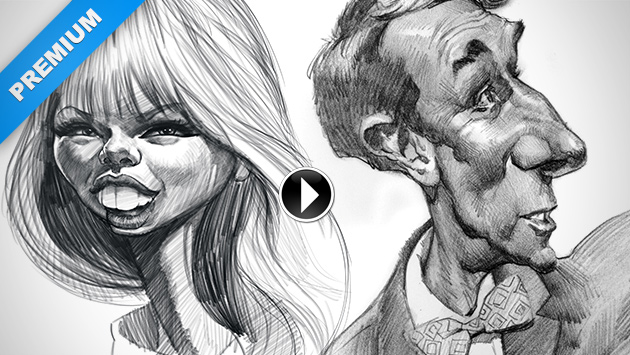 The final sketch is the last step in finishing your caricature. From here you can make your drawing as detailed as you want or go on to paint it. I cover more final sketches in the premium section of this course.
For this drawing, Court used the good ol' conte charcoal pencil. He talks about the benefits of using charcoal to finish his final sketch and give additional insights on the final sketch process.
Court explains his process for completing a caricature sketch using his abstraction of Christopher Walken.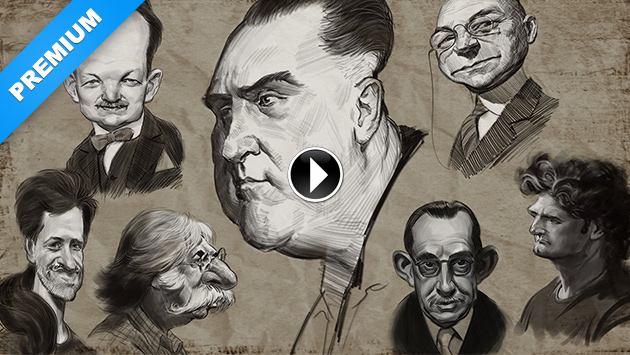 This lesson goes in-depth into how the abstraction works, why it works, and the history behind it.