Author Archive for Court Jones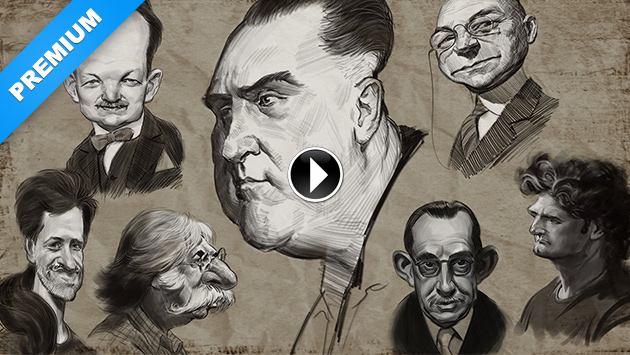 This lesson goes in-depth into how the abstraction works, why it works, and the history behind it.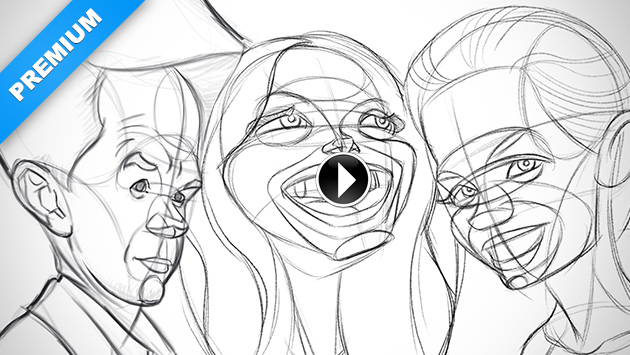 If you want more insights into the Reilly Abstraction method, I cover my sketching process for Mark Wahlberg, Emma Stone, Amy Adams and more in the premium course.
Bill Nye the Science Guy!!! This narrated demo shows you how to apply the Reilly abstraction to a caricature.
In this lesson I'll teach you the Reilly abstraction of the head and how to apply it to caricature.
Court Jones takes you through his process for drawing a caricature sketch of Harrison Ford.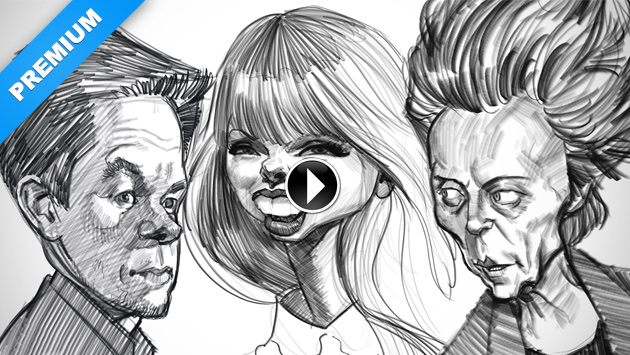 If you want more insights into drawing rough sketches I cover my sketching process for Christopher Walken, Taylor Swift, Mark Wahlberg and Drew Barrymore in the premium course.
For my rough sketch of Drew Barrymore, I will trace on thin vellum over an enlarged copy of my previous thumbnail sketch. My goal is to refine the likeness.
I refine my caricature drawing of Putin and teach you how to refine likeness with a rough sketch.
In this lesson, Court critiques a student's thumbnail sketch of Drake. He talks about the importance of exploring various head shape before the features and sketches some examples.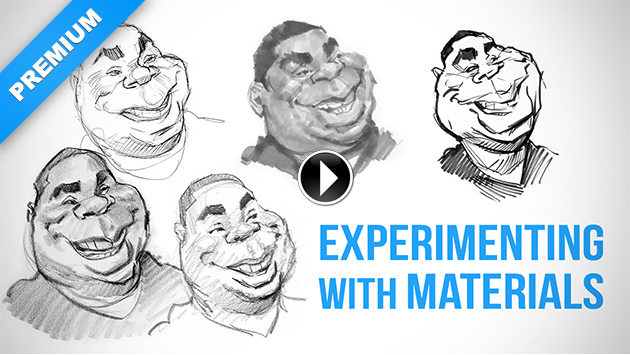 In this example video of Tracey Morgan, I use a variety of different media to achieve different results to overcome artist's block with experimentation.